Management Team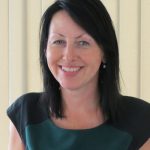 Sonya Hurt – Chair
Sonya joined Nottinghamshire County Council 22 years ago and is currently team manager for highway safety. She took up the post of chair in November 2016.
0115 9774272 | Email
---
Liz Brooker MBE – Vice Chair
Liz is Lewisham Council's road safety & sustainable transport manager having been involved in road safety within Lewisham for more than three decades. She took up the post of vice-chair in November 2016.
020 8314 2254 | Email
---
Matt Pickard AMRSGB – Vice Chair
Matt joined Derbyshire County Council in 2009 and is responsible for the ETP element of road safety in the county, as well as the wider strategy, managing the analytical team and working with partner agencies.  Prior to this Matt served for 30 years in the Derbyshire Constabulary. Matt became vice-chair in November 2016.
01629 538657 | Email
---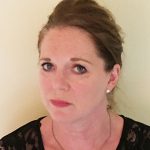 Jackie Bratley – Finance Administrator 
Jackie became Road Safety GB finance administrator in April 2016. Prior to this she spent eight years as National Standard Instructor Trainer and manager of the Instructor Training Organisation for Durham County Council.
07774 922086 | Email

---
Sam Merison – Director of Academy
Sam is the road safety manager for both the London Borough of Richmond Upon Thames and Wandsworth Council. He became head of the Road Safety GB Academy in November 2013.
020 8487 5356 | Email
---
Jeremy Phillips – Director of Research
Jeremy has been working on road safety for more than 25 years and is currently road casualty reduction team manager for Devon County Council. Jeremy took up the post of director of research in November 2015.
01392 383289 | Email
---
June Howlett – Company Secretary
June is a road safety officer with Buckinghamshire County Council, Transport for Bucks and became company secretary of Road Safety GB in November 2017.
01296 382338 | Email
---
Alan Kennedy – Business & Operations Manager (Consultant)
Alan became Road Safety GB's first contracted manager in April 2014 on a consultancy basis. Prior to that he enjoyed a long and successful career with Durham County Council's road safety team, and served as chair of Road Safety GB for more than four years.
07738 946139 | Email (Main) | Email (Alternative)
---
Richard Hall – Director of Finance
Richard has worked in road safety for 30 years and is currently road safety team manager for North Lincolnshire Council. He became Road Safety GB's director without portfolio in February 2016.
01724 297346 | Email
---
Director of Communications
Position currently vacant
---
---