Data Analyst – RAC Foundation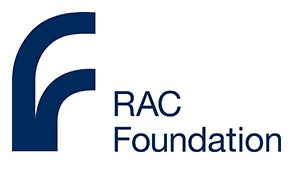 Position: Data analyst
Contract: Permanent, full-time (part-time and/or flexible working would be considered)
Location: Central London
Salary: c. £32,000 – £35,000 (plus potential bonus up to 6%)
Closing date: 17 June 2019
Job Description
Are you an ambitious data analyst looking to further your career in one of the UK's leading transport think-tanks? Do you hold or are you nearing completion of a relevant analytical postgraduate qualification? And are you interested in public policy on motoring and transport issues?
If so, an opportunity has opened for a qualified analyst to join the RAC Foundation's small in-house analytical team.
The RAC Foundation is an independent charity that conducts and disseminates analysis and research relating to motoring and road use. Set up by the Royal Automobile Club in 1991 and given financial independence through the gift of an endowment in 1998, the Foundation is based in the RAC's historic Pall Mall clubhouse, and has established a reputation for producing high quality work that seeks to illuminate, inform and influence the debate on motoring and road use.
We are looking for a highly motivated, innovative, inquisitive and collaborative individual with proven analytical skills, familiarity with a range of analytical techniques, and creative in the use of graphic imagery to bring research findings to a wide audience of policy makers, journalists and industry professionals to become part of our small, well-respected team.
The overall objectives of the role are to assist in the development of the RAC Foundation's data analysis activity, undertake data analysis tasks, manage ongoing project work; and support our communications work, by providing analytical support for press releases, media interviews and parliamentary briefings. The successful candidate will take on lead responsibility for particular themes in our research programme, and in addition to conducting and managing research will represent the Foundation at workshops, seminars and conferences.
Previous experience in transport-related research or data analysis is not essential, but a professional or personal interest in motoring and transport policy would be an advantage.
How to apply
Please send:
a letter of application explaining your interest in and aptitude for this post, and
a CV, including two referees (these will not be contacted prior to interview)
to steve.gooding@racfoundation.org by close on 17 June 2019.
Additional information
Further information about the RAC Foundation and our work can be found on our website www.racfoundation.org. If you have other queries, please mail steve.gooding@racfoundation.org.
---
---