Road Safety Engineer / Road Safety Auditor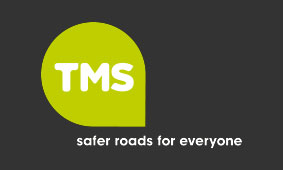 Reporting to: Technical Director – Road Safety Audits & Projects
Based: Coventry
Hours: 36.5 hours per week
Salary: By Agreement
Closing date: tbc
Purpose of the Job
Depending on individual experience, candidates will be involved in a range of road safety engineering and traffic management project work. 
The work at TMS includes the following: 
road safety audits (in accordance with DMRB Standard GG 119)

 

collision investigation and prevention studies

 

safety assessments

 

operational risk assessments

 

accessibility audits

 

traffic and highway design

 

traffic management schemes

 

research projects

 
 The majority of our work is in the UK, but there may be opportunities to work in other countries e.g. Republic of Ireland, Mainland Europe, Qatar and other Gulf States. Candidates would be based in our office in Coventry. 
Specific Duties
Carrying out road safety audits, as Audit Team Leader or Team Member, on a wide variety of highway scheme types, ranging from major motorways to minor traffic management schemes

 
Detailed collision analysis, problem identification and the development of appropriate solutions/remedial measures that can be recommended and presented to clients

 
The completion of safety assessments and risk assessments at highway sites, or within operational transport premises such as industrial sites, warehouses, airports, etc

 
Carrying out other types of road safety consultancy work including, for example, accessibility audits, detailed collision/casualty research with associated statistical analysis, the development of road safety and speed management plans, Quality Audits, road user audits and highway improvement/traffic management design work

 
The writing of technical reports is an integral part of all of the above

 
As TMS carries out project work and road safety audits throughout the UK and Internationally, there is a significant amount travel within the UK and occasional travel further afield. In addition, some road safety auditing work requires site visits after dark which, in summer months, often results in auditors working / travelling later in the evening. As a result, this role requires a degree of flexibility in working arrangements; this is required from all those at TMS from time to time
Assisting with the delivery of our training course programme in the UK and Ireland when required

 
The successful applicant should have the following skills and qualities 
A minimum of four years' experience in the field of road safety engineering or collision investigation

 
Experience of carrying out road safety audits as a Team Leader (in accordance with GG 119) in the past 24 months (with at least five in the last 12 months) and having attended at least 10 days of formal Collision Investigation or Road Safety Engineering training

 
A Highways England Certificate of Competency in Road Safety Audit would be essential in this role

 
Smart appearance, clear spoken communications with friendly and outgoing personality and good interpersonal skills. Positive outlook with a "can do" attitude

 
The ability to write clear and concise technical reports accurately with a high standard of English and a good understanding of technical terms

 
Hardworking and conscientious, reliable and flexible

 
Strong communication skills, able to liaise with colleagues and customers on a daily basis

 
Able to work under pressure and to deadlines. Good prioritisation skills are essential

The ability to work on your own initiative, taking control of nominated areas of responsibility

 
Team worker who actively contributes towards resolution of problems and improvements to processes within team environment

 
Good organisational, planning and office administration skills

 
Ability to use Microsoft Word/Excel and PowerPoint. AutoCAD skills would be useful

 
Knowledge and experience of current Road Safety issues, Highway Design Standards and Traffic Engineering and Traffic Management techniques

 
Membership of SoRSA (desirable)

 
---
To apply
To apply please email Lorna Charles at lcharles@tmsconsultancy.co.uk with a CV and covering letter.
---
---