Service Manager – Safer Highways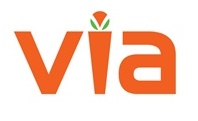 Job title: Service Manager – Safer Highways
Location: Trent Bridge House, West Bridgford
Hours: 37 hours per week
Division: Network Management
Direct Reports: 4 (approximately 150 staff in total)
Closing Date: Friday 31st August 2019
We are a major employer in Nottinghamshire with a multi-skilled local workforce and a range of highly trained staff based at a number of different locations throughout the county.
Our roles include highway maintenance, electrical works, mechanics, construction, forestry, road safety, civil engineering and much more. We combine a public-sector service ethos with a strong commercial focus and we are passionate about innovation and creating and delivering sustainable solutions safely across Nottinghamshire and the wider East Midlands.
By joining us you will be part of a growing organisation with great staff benefits that positively embraces customer and community aspirations.
An opportunity has arisen to lead the Safer Highways Team and deliver highway safety though engineering, education and enforcement initiatives across Nottinghamshire and beyond. You will be accountable for the delivery of highway safety activities for Via and external clients, ensuring programmes are delivered to cost, income is maximised, customer satisfaction is achieved, and key performance indicators are met.
Responsibilities:
• To be accountable for the delivery of highway safety activities for Via and for external clients, ensuring that road safety problems are investigated and addressed through the relevant programmes and initiatives, that costs are controlled, income is maximised, customer satisfaction is achieved and the key performance indicators for the business are met.
• To ensure that robust health and safety management arrangements are in place to adequately carry out the service in this potentially high-risk area.
• To develop a collaborative approach to project and programme development with internal and external stakeholders to optimise the efficient delivery of projects.
• To effectively manage and control allocated budgets and income streams to ensure that the financial performance of the business is in line with project, service and business plan financial targets.
• To lead the development and control of an effective programme of scheme delivery, ensuring that resources are always effectively employed, or where gaps are identified opportunities to introduce additional work are taken and / or resources are removed promptly to minimise unproductive time and cost.
• To develop new business opportunities for the Highway Safety Team, in conjunction with the Head of Network Management to grow the service and improve the financial standing of the business
• Undertake presentations on behalf of the team and promote the service to key stakeholders
Essential requirements:
• A minimum of 5 years' experience of accident investigation or road safety
• A degree or equivalent in a relevant discipline
• Membership of a Professional Institution or evidence to show continuing professional development
• Extensive experience of human resource and health and safety management
• Extensive experience of financial management and budgetary control
• Strong interpersonal skills with the ability to build and foster a positive team ethos across a large and diverse workforce
• Proven negotiation and Partnership working skills at a regional and national level
• Proven experience in securing and managing funding streams
• Extensive knowledge of the statutory responsibilities and policies associated with this role and can apply Quality Management, Environmental Management, Occupational Health and Safety Management systems to work at all times
• Full and valid UK driving licence
If you think this role is for you, we would love to hear from you! To apply, please submit your CV and Covering Letter to via.hr@viaem.co.uk
---