Services
Please use the right navigation to browse the 'Services' section.
Featured Supplier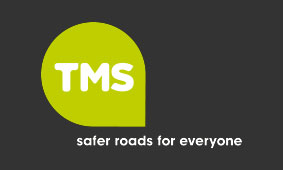 TMS is a long-established high-quality training provider running courses in association with RoSPA, Highways England, Lantra, City of Bath College and others.
We offer an extensive range of training courses in the field of Road Safety, Traffic Management, Highway Design, and Highway Maintenance. Since being established in 1990, we have presented over 1,500 training courses and seminars for clients throughout the UK, Ireland, and worldwide.
Our key training areas are as follows:
Highway Safety Inspectors' Training  (LANTRA & IHE Approved)
Temporary Traffic Management  (NHSS 12D M7)
Our training courses are designed to give delegates a sound understanding of the underlying principles of the work areas together with practical experience and knowledge of good and bad practice.
The training courses are designed to provide high quality Continuing Professional Development (CPD) training and are recognised by both the CIHT and IHE.
All courses are generally limited to 16 delegates to encourage active participation and to ensure there is ample time to deal with individual questions. Case studies and small workshop groups are used to give practical experience on each subject.
We have a full open course schedule that we run throughout the year at our venues in London and Coventry, which can be viewed on our website here. In addition, all our courses are available to be carried out in-house, at a venue of your choice. Please see here for more details and to request a quotation.
---