Management Team
---
Alan Kennedy – Executive Director
Alan became Road Safety GB's first full time manager in April 2014. Prior to that he enjoyed a long and successful career with Durham County Council's road safety team, and served as chair of Road Safety GB for more than four years.
07738 946139 | Email (Main) | Email (Alternative)
---
Philippa Young – Chair
With more than 25 years' experience in the road safety profession, Philippa Young has managed both safety engineering and road safety ETP teams, as well as school travel planning teams in local authorities across the country. She became chair of Road Safety GB in November 2020
01926 412203 | Email
---
Vicky Harvey – Vice-chair
Vicky has worked in the Kent County Council road safety team since 2009, and is currently team leader. She became vice-chair of Road Safety GB in November 2020.
07833 232691 | Email
---
Richard Hall – Director of Finance
Richard has worked in road safety for 30 years and is currently road safety team manager for North Lincolnshire Council. He became Road Safety GB's director without portfolio in February 2016.
01724 297346 | Email
---
Matt Staton – Director of Research
Matt Staton is the highway projects and road safety manager at Cambridgeshire County Council, overseeing all the council's small and medium-sized highway projects and road safety interventions. He took this post in September 2020.
---
Director of Communications
Position vacant. To express an interest or find out more about this voluntary post please contact Alan Kennedy by email. In the interim, for media enquiries please contact Nick Rawlings by email or on 01379 650112.
---
June Howlett – Company Secretary
June is a road safety officer with Buckinghamshire County Council, Transport for Bucks and became company secretary of Road Safety GB in November 2017.
01296 382338 | Email
---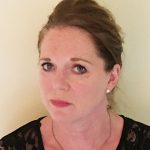 Jackie Bratley – Finance Administrator 
Jackie became Road Safety GB finance administrator in April 2016. Prior to this she spent eight years as National Standard Instructor Trainer and manager of the Instructor Training Organisation for Durham County Council.
07774 922086 | Email
---
---