Management Team
---
James Gibson – Executive Director
James manages the charitable side of Road Safety GB's work, reporting to the charity's board of trustees, and the business/trading side which is conducted through RSGB International. James has over 20 years' experience in the road safety profession having had a successful career in both local government and the police.
---
Philippa Young – Chair
With more than 25 years' experience in the road safety profession, Philippa Young has managed both safety engineering and road safety ETP teams, as well as school travel planning teams in local authorities across the country. She became chair of Road Safety GB in November 2020
01926 412203 | Email
---
Vicky Harvey – Vice-chair
Vicky has worked in the Kent County Council road safety team since 2009, and is currently team leader. She became vice-chair of Road Safety GB in November 2020.
07833 232691 | Email
---
Richard Hall – Director of Finance
Richard has worked in road safety for 30 years and is currently road safety team manager for North Lincolnshire Council. He became Road Safety GB's director without portfolio in February 2016.
01724 297346 | Email
---
Matt Staton – Director of Research
Matt Staton is the highway projects and road safety manager at Cambridgeshire County Council, overseeing all the council's small and medium-sized highway projects and road safety interventions. He took this post in September 2020.
---
Bill Smith – Director of Communications
Bill has had a career in road safety engineering and education spanning over 40 years in both local government and the private sector. Much of this time was spent working in Scotland with Strathclyde Roads and Glasgow City Council. During this time Bill sat on and chaired various Road Safety Scotland and National RoSPA road safety committees. At the present time Bill is employed by Amey Consulting in the strategic road safety team. This follows a period of time working nationally and internationally as business development director for an award winning road safety education and communication organisation.
---
Sandra Agbabiaka – Company Secretary
Sandra is the Principal Officer for Road Safety at Hackney Council.
02083 568364 | Email
---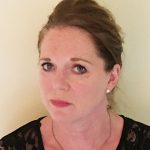 Jackie Bratley – Finance Administrator 
Jackie became Road Safety GB finance administrator in April 2016. Prior to this she spent eight years as National Standard Instructor Trainer and manager of the Instructor Training Organisation for Durham County Council.
07774 922086 | Email
---
---