Driver Improvement Monitor
Essex (including Southend and Thurrock) – County wide
Competitive Salary and benefits
Background to the role
On behalf of The Safer Essex Roads Partnership, The Driver Improvement team offers a variety of NDORS Educational interventions to drivers that have elected to attend a course as an alternative to prosecution.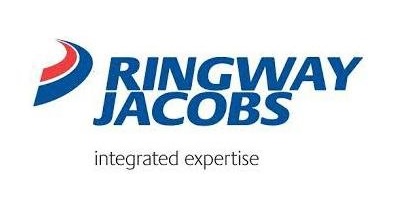 This role reports directly to the driver improvement Manager and will work closely with the booking office team. The post holder will be responsible for maintaining the quality of the NDORS programme through an on-going monitoring and development process which will enhance the quality of the client's experience and learning.
The role may also include monitoring additional local road safety interventions and initiatives and your feedback will help develop and improve our services
The post holder must be prepared to work flexible hours including occasional evenings and weekends and is expected to work in the most efficient ways ensuring maximum coverage organising their own diary commitments accordingly. The post holder will be based from Billericay but the work will be a combination of working from home on a digital platform and traveling across Essex, Southend and Thurrock to monitor venues.
Key Responsibilities
– To ensure all NDORS courses delivered in Essex, Southend and Thurrock are compliant with NDORS licence requirements and delivered to the standards required by SERP.
– To ensure that all IT and presentations used on NDORS courses are current and compliant.
– To assist with technical issues and processes relating to delivering on a digital platform.
– To develop evaluation surveys as required.
– To monitor trainers delivering the NDORS courses to ensure that NDORS licence requirements are met.To develop trainers by giving immediate verbal feedback and by working with those that require development to enable them to write their own Development action plan, within an agreed timescale.
– To keep records of Development Action Plans and discuss any requirements for additional training provision with Driver Improvement Manager. You will also monitor trainers against their Development Action Plan, assisting them to achieve the required standards.
– To collate development needs to identify skills gaps and to develop and deliver a training programme to meet these needs and ensure consistently high quality of delivery.To assist the Driver Improvement Manager in recruiting trainers ensuring the consistency of both quality and skills required to deliver the variety of schemes of work for the Safer Essex Roads Partnership
– To monitor and develop trainers delivering a variety of non-NDORS courses delivered by the SERP as required.
– To take responsibility for identifying and actioning areas of risk including Health and Safety and Business Continuity
– To assist with the production of codes of conduct.
– To assist with the transportation of resources to course venues as required.
– To manage your own workload and time.To support the wider SERP team and the aspiration of Vision Zero
Person Specification
– To demonstrate a professional appearance when representing SERP
Essential Qualifications
– Hold a current valid driving licence
– Be able to provide a suitable vehicle (car or van under 7 years old) for the purposes of the role
– Experience with using modern IT software including excel, Microsoft office and zoom
– Experience with creating electronic evaluations/surveys
– Experience in delivering or monitoring NDORS courses or equivalent Driver Training ProgrammesHold an appropriate assessor qualification
– Good written, verbal communication and interpersonal skills
– Ability to prioritise own workload to achieve business priorities and adhere to deadlines
– Be able to manage own performance and make improvements as required
Desirable Qualities
– Hold a current teaching qualification such as PTTLS level 4
– Demonstrate behavioural change experience/qualification
---