Road Safety Analyst
Location – Aylesbury, Buckinghamshire
Contract: Full time & Permanent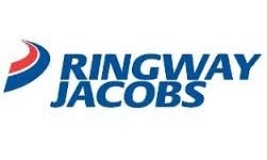 We are Ringway Jacobs, a leading highways service provider working with local authorities across the UK. Formed in 2005, specifically to provide road network management solutions to local government, our unique blend of engineering capability, innovation and customer care make us the best in class. We support over 10,000 miles of highways, 8,400 miles of footway, almost 7,000 miles of public rights of way and 242,000 street lights. We excel in delivering safe, sustainable service excellence, through our passion, integrity and collaborative culture.
The main responsibility of this exciting role is to support the casualty reduction function of the Network Safety Team through collision data analysis, data monitoring, safety scheme identification and undertaking of Road Safety Audits. The post holder is also required to assist in the delivery of road safety education training and publicity activities and those identified through the annual business planning process.
THE SUCCESSFUL CANDIDATE WILL HAVE:
– Have attended or willing to attend a UK accredited 10 day Collision Investigation / Road Safety Engineering training course  i.e. RoSPA certificate in Road Safety Engineering.
– Working knowledge of collision analysis and safety engineering.
– Understanding and up to date knowledge of Highway Legislation, relevant design procedures and design standards and good practice.
– Database management and the ability transfer data between applications to effect analysis and identification of significant issues within the data.
– Education to A level or equivalent including relevant subjects such as maths, statistics, computer studies or appropriate experience.
– Experience of producing clear and concise reports.
– Demonstrating experience of being able to work with minimum supervision, as well as part of a team.
– Ability to extract and analyse accurately large amounts of data, working in logical and methodical manner, and to be able to present findings in an easy to understand way.
YOU WOULD BE RESPONSIBLE FOR:
– To analyse collision data and make recommendations for educational and/or engineering based safety remedial measures.
– Research, investigate and report collision patterns relating to types of road user, road/junctions etc. identifying trends and making comparisons with national and regional trends.
– Investigate and interpret the Accsmap database to identify sites and routes with the highest rate of collisions
– Investigate engineering schemes that show good accident reduction returns and provide cost benefit reports.
– Research and investigate collision patterns in order to identify and prioritise local safety engineering remedial and improvement schemes.
---