Road Safety Officer – Swindon Borough Council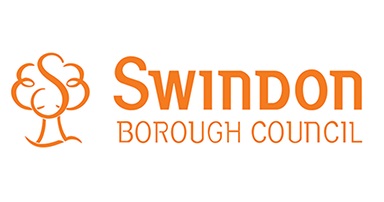 Location: Swindon
Hours: 37
Salary: £27,966 p.a.
Closing date: 16/05/2021
Job reference: 005118
Interview date: 27/05/2021
Date posted: 27/04/2021
About Swindon Borough Council

Here in Swindon we understand what matters to our 220,363 residents: an affordable home, good education, job opportunities and quality of life in a great location, as one of the UK's fastest growing towns.
That is why we are working with partners to deliver our ambitious vision for Swindon so that the Borough continues to thrive in the future and benefits from well-managed growth, investment and regeneration.
About the role 
As the Council embarks on a new approach to road safety based on the Safe Systems methodology we are looking for the perfect candidate to deliver road safety education and training initiatives to all road users of Swindon.
This is an exciting opportunity for someone with the ability to engage the public and challenge beliefs and behaviours. You will be a member of the Traffic Management & Road Safety team promoting and educating road users on the safe and efficient use of the highway and transport network that supports Swindon's economic growth.
If you are a self-motivated team player, with a care for road safety and interested to develop, improve, maintain and expand the road safety education service in Swindon, this could be the role for you. You will be a member of a small team operating in a supportive and friendly working environment with a key part to play in the successful implementation of the new Road Safety Strategy.
Key responsibilities of this role include:
• Developing and implementing road safety education and training programmes to identified priority groups.
• Delivering joint road safety initiatives as part of the Wiltshire & Swindon Road Safety Partnership.
• Managing the Bikeability programme.
• Managing the School Crossing Patrol Service.
About you
You will have experience of engaging the public and stakeholders on local and national initiatives with an appropriate qualification in road safety, training or teaching preferred. A knowledge and understanding of the principles of road safety and casualty reduction would be desirable. You should have the ability to plan, co-ordinate and deliver work programmes with a cheerful and friendly approach demonstrating a strong commitment to quality customer service. Experience of staff supervision and familiarity with local government procedures and school organisational structures is also desired.
Applicants must be fluent in the English language (as a requirement of Part 7 of the Immigration Act – for the effective performance of a customer-facing role); and must be able to travel throughout the Borough.
We feel a work life balance is important for our team members. In return for your skills we offer:
• Flexible working
• Minimum of 25 days holiday
• A career average revalued earnings (CARE) pension scheme
• Leisure Discounts / Legal Services discounts
• Eating Out, Shopping & Entertainment discounts.
If you feel your experience and/or ambition matches this exciting role, then we would like to hear from you.
For more information on this role, please contact Suzanne Coles, Traffic Manager at scoles@swindon.gov.uk
To apply, please visit https://jobs.swindon.gov.uk/directory_record/1310/road_safety_officer
---