A cycle-friendly Wales - transforming places in Wales through 20mph default speed limits and safe and convenient infrastructure
This session will take place in the form of a live presentation, at 2pm on Wednesday 23 June. Click here to register. A recording of the session will also be made available.
---
Natalie Grohmann, Head of Active Travel Policy, Welsh Government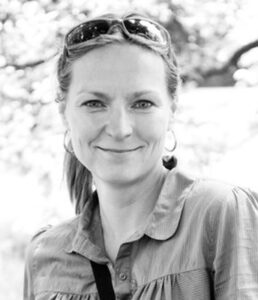 Natalie Grohmann leads on the implementation of Wales' landmark active travel legislation. The team is working closely with a wide range of partners across different sectors to embed walking and cycling within wider policy agendas. A particular emphasis is on closer integration of active travel with other transport modes, as well as with land use planning, health and education, both at national and local levels. An example of developing such cross-cutting policies is the work on the planned introduction of default 20mph speed limits in built-up areas across Wales.
Previously, Natalie was working within the Welsh Government on the initial development and review of the Wales Spatial Plan. She has a degree in Spatial Planning from the Technical University of Dortmund in Germany, and studied planning at Liverpool University as part of the ERASMUS programme. She has previously worked in transport research consultancy and as a planning consultant in the UK. She is a member of a range of national policy and research advisory panels. Key professional interests include improving engagement and participation, effective use of evidence in public policy and delivery, and application of sustainability principles into practice.
Ian Bradfield, Principal Policy Lead (Roads), Welsh Government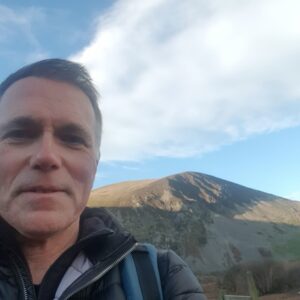 Ian Bradfield leads on Road Safety Policy for the Welsh Government and is the project lead for the introduction of a 20 mph Default National Speed Limit for Wales. On the direction of the First Minister for Wales, a special taskforce group was set up to bring together all stakeholders to investigate the road safety and community benefits of a slower speed limit. They published their report last year and the Welsh Government are now progressing their recommendations, including a commitment to trial 20mph speed limits in eight settlements across Wales. This will allow the collection of long term data and provide the opportunity to overcome any unforeseen issues before the national roll-out planned for 2023. Decreasing speeds reduces accidents and saves lives, and alongside this the quality of life will improve, making room for safer active travel. It also helps reduce our environmental impact and has a positive outcome on physical and mental wellbeing.
Ian is also leading on other polices within Welsh Government to address such issues as pavement parking and unadopted roads. Previously, for the Welsh Government Ian worked as a Network Manager on trunk roads and the Team Leader for Development Control. Prior to this he worked for several local authorities, as a highway maintenance manager, transport planner, and project manager, where he was responsible for the delivery of many highways projects, including an extensive active travel network. Ian is a Chartered Engineer with a Master's Degree in Highway Engineering from the University of Nottingham, and is a past president of the Institution of Highway Engineers.