Festival of Road Safety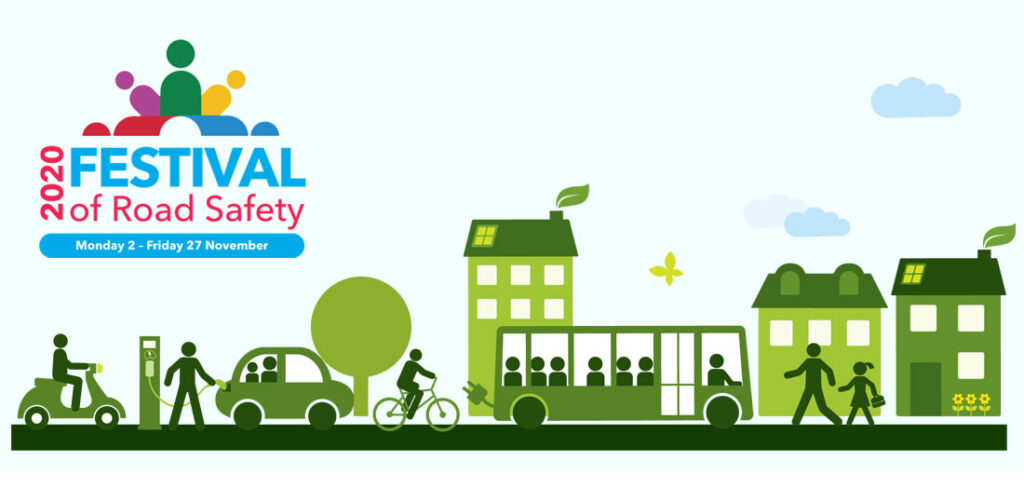 The Festival of Road Safety replaces the 2020 National Road Safety Conference which has sadly been cancelled due to the ongoing situation with regard to COVID-19.
The Festival will provide a platform to:
• Disseminate some of the content that would have been delivered at National Conference
• Cover other topical road safety issues of the moment
• Provide an alternative event for practitioners at the time of year National Conference would have taken place.
The Festival is being organised and managed on behalf of Road Safety GB by the team at Stennik, who have successfully delivered the National Conference over the past decade – and is supported by Jenoptik and Westcotec.
---

---
How and when?
The Festival will run throughout November 2020 (Mon 2 – Fri 27 inc). It will be delivered via the Road Safety GB website and available free to all to view and participate in.
---
Festival content
The Festival will comprise a mix of:
• Keynote presentations
• Live debates, discussions & Q&A sessions
• Podcasts
• Workshops
• Fringe presentations
• Into the archives: some of the best (and still topical) presentations from past National Conferences.
Click here for more details about the Festival programme (link will be made live by early-mid September).
To express interest in presenting at, or participating in the Festival please contact Edward Seaman by email or ring 01379 650112.
---
Commercial involvement
There is an opportunity for a small number of other organisations to join Jenoptik & Westcotec in supporting the Festival.
There will also be an online showcase to enable organisations to create their own video to promote their own goods or services.
For more details of how to support the Festival, and associated costs, please contact Sally Bartrum by email or on 01379 650112.
---