Week three (16-20 Nov)
Monday 16 November
---
Keynote presentation
Automated Lane Keeping – a ground-breaking moment in the history of driving
Duncan Kay, Head of Vehicle Engineering, International Vehicle Standards Division, Department for Transport
More...
Fringe presentation
A Nudge in the Right Direction; Embedding Physical Nudges in some of the UK's Most Dangerous Pedestrian Crossings
Tanya Fosdick, Head of Research, Agilysis & Nicola Wass, CEO, So-Mo-Co Ltd
More...
Fringe presentation
'Yeah, but…': The inconvenient truth about mobile phone distraction and what we can do about it
Dr Gemma Briggs (Open University) & Dr Helen Wells (Keele University)
More...
Live discussion
Connected & Autonomous Vehicles – what are the road safety challenges?
Panellists: Dr Huw Davies, Assistant Professor, Institute for Future Transport and Cities, Coventry University; Michael Talbot, Head of Strategy, Zenzic (on secondment from the Centre for Connected and Autonomous Vehicles (CCAV)); and Ruth Anderson MCIHT, Data & Digital Lead, IHub Future Mobility Team, Innovation & Research, Oxfordshire County Council.
More...

Fringe presentation
The Gig Economy – driving and riding for work: how much do you know about this growing sector?
Dr Karen McDonnell, RoSPA Policy Adviser and Head of RoSPA Scotland and Carolyn Reid of the Scottish Occupational Road Safety Alliance.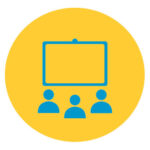 2pm: Workshop
Designing effective messaging – an introduction to a new course developed by the Road Safety GB Academy
Facilitated by Ian Edwards, New View Consultants
Unavailable on catch up
Keynote presentation
COVID-19: how has it impacted on road safety, and what are the implications going forward?
Richard Owen, CEO, Agilysis
More...
Fringe presentation
Real Time Air Quality Monitoring Linked to Electronic Signage
Olly Samways, Head of Sales and Marketing, Westcotec
More...
Fringe presentation
NTTA: Towing and trailers - tips and hints to improve safety
Sarah Smithurst MBE, Business Development Manager, National Trailer and Towing Association Ltd

Podcast
Drug driving – the real extent of the problem
Featuring Ean Lewin, Managing Director & Founder, d.Tec International
Click here to listen
Fringe presentation
Carrot not stick: The role of rewards and nudge theory in improving driver safety
Dougie Watt, Operations Director, Carrot Insurance