Young drivers & GDL – an update on the current Transport Committee enquiry
Dr Neale Kinnear, Head of Behavioural Science, TRL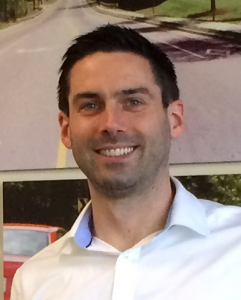 Dr Neale Kinnear is a chartered psychologist in the study of human behaviour and transport. He regularly leads and contributes to research projects for high profile clients, providing technical expertise for evaluation, research, and evidence-based policy.
Neale has extensive knowledge and experience of international scientific literature in relation to driver behaviour - particularly that of young and novice drivers, graduated driver licensing, driver training and education, distraction, telematics, speeding, and electric vehicles. His knowledge and expertise has been published in peer-reviewed academic journals, international books and has been presented widely at national and international conferences.
Neale sits on the Young Driver Subcommittee and the Standing Committee on Operator Education and Regulation at the Transportation Research Board (TRB), USA. He also sits on the Expert Panel for Road Safety Education Australasia.
In September 2020, Neale was one of three experts invited to give evidence in person at the Transport Committee's re-launched inquiry into young driver safety, which will be the subject of his presentation during the Festival.