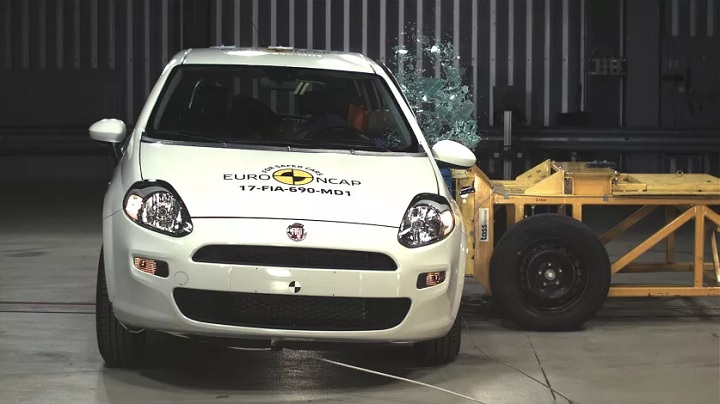 Euro NCAP says 2017 was an encouraging year for new car safety, with 'greater and greater' levels of life-saving technology featuring in new models.
Euro NCAP's five-star safety rating system is designed to help consumers compare vehicles and identify the safest choice for their needs. The system is based on a series of tests which represent accident scenarios that could result in injury or death for car occupants and other road users.
Reflecting on its 'busiest-ever year', Euro NCAP says nearly 70 models were assessed during 2017 – with most new cars achieving the maximum five-star rating.
However, the ratings of 'facelifted' models were generally poorer than those of newer cars, reflecting 'a lack of advanced restraint systems and driver-assistance technologies'.
Looking at car manufacturers, Volkswagen 'emerges with great credit' according to Euro NCAP, with winning models in three categories.
The Polo was named the safest car in the supermini class, T Roc in the small off-road category and the Arteon in the executive class. 2017's best overall performer was a Volvo – the large off-road XC60.
Michiel van Ratingen, secretary general of Euro NCAP, said: "Congratulations to Volkswagen. To win best-in-class in three different categories is a great achievement and underlines the company's commitment to providing the highest levels of safety to its customers.
"More broadly, though, it is encouraging to see so many new cars performing so well in all areas of safety, and being equipped with greater and greater levels of life-saving technology."
For 2018, a number of new technologies will feature in Euro NCAP testing, including: lane assist systems to control steering if there are potential risks; tests to reduce crashes at junctions; pedestrian AEB that works at night time; and new AEB cyclist detection tests.
---