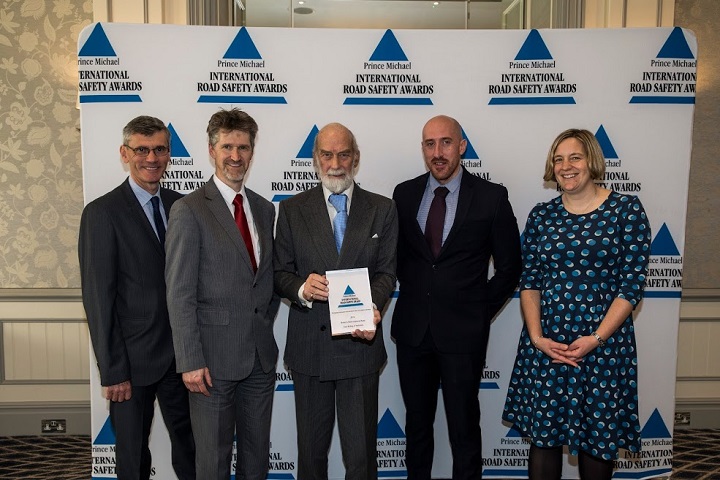 In the second of two news items, we profile three more of the UK-based initiatives to receive a 2018 Prince Michael International Road Safety Award last week.
The awards were established by HRH Prince Michael of Kent in 1987, and each year the 'most outstanding' international road safety initiatives receive public recognition through the scheme.
The Prince Michael Awards are presented in five main categories based on the five pillars of the Global Plan for a Decade of Action: road safety management, safer roads, safer vehicles, safer road users and post-crash response.
The 2018 winners picked up their accolades at the annual awards' luncheon in London on 11 December.
Here's what the Prince Michael Awards' judges said about these three winners.
---
AA Charitable Trust – Road Safety Campaigns
Category: Safer Road Users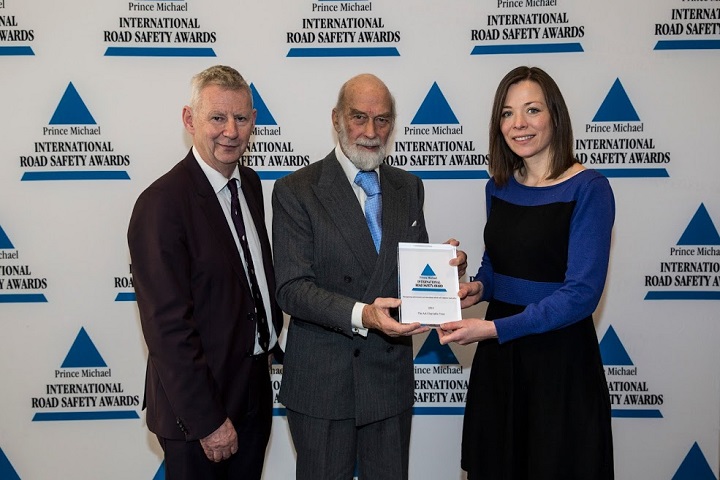 This year the AA Charitable Trust celebrated its tenth birthday. Since its launch, the Trust has made a sustained effort to raise awareness of road safety, including five major, original and innovative campaigns: Think Bikes, Driver Distraction, Drive Confident, Drive Smart and Drive Motorway.

The Trust has no dedicated road safety resource so the campaigns are developed and delivered through its public affairs and public relations team, which has taken on this additional responsibility.


---
East Riding of Yorkshire Council – for Britain's most improved road
Category: Safer Roads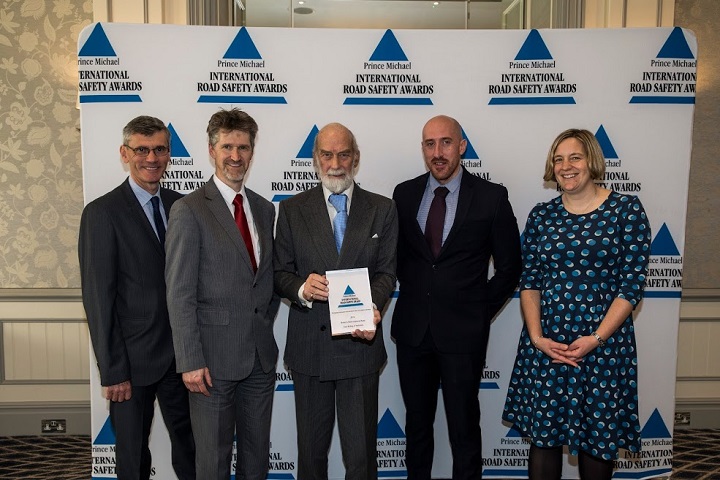 East Riding of Yorkshire Council is responsible for Britain's most significantly improved route – the A161 between England (A18) in North Lincolnshire and junction 36 of the M62 just west of Goole.
The route, which carries approximately 4,000 vehicles each day, had 13 crashes that caused death or serious injury between 2011 and 2013 – which was reduced to one crash between 2014 and 2016.
The route has experienced an 92% reduction in fatal and serious crashes between the two periods compared to a 3% increase on the GB EuroRAP network as a whole. The road became a low risk (green) route in 2014-16, from a high risk (black) route in 2011-13.


---
Scotland TranServ – Innovative road safety solutions
Category: Road Safety Management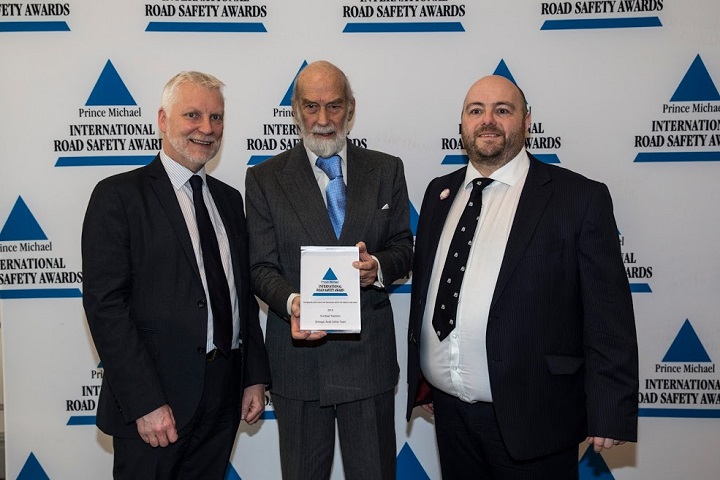 Scotland TranServ's strategic road safety programme has had a significant impact in terms of reducing accident figures across the network. It continues to develop cutting edge innovative solutions to existing road safety challenges, and has deployed highly effective road design supported by interactive systems for communication with drivers – including an app-based system for communication with disabled road users.
Scotland TranServ has achieved targets far in advance of government identified guidelines and continues the rapid modernisation of its network – improving safety by design.
Click here to read part one of our 2018 Prince Michael Awards round up.
Click here to read about the 2018 Prince's Premier Award winner (IRTE).
---