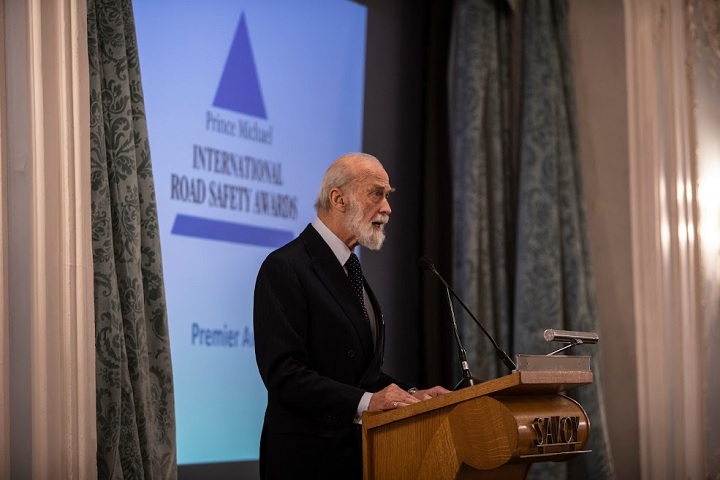 In the first of two news items, the Road Safety News editorial team profiles three of the UK-based initiatives to receive a 2019 Prince Michael International Road Safety Award.
The awards were established by HRH Prince Michael of Kent in 1987, and each year the 'most outstanding' international road safety initiatives receive public recognition through the scheme.
The Prince Michael Awards are presented under five main categories based on the five pillars of the Global Plan for a Decade of Action: road safety management, safer roads, safer vehicles, safer road users and post-crash response.
The 2019 winners picked up their accolades at the annual award luncheon in London on 10 December.
Here's what the Prince Michael Awards' judges said about the following three winners.
---
Highways England: smart motorway – 'Red X' programme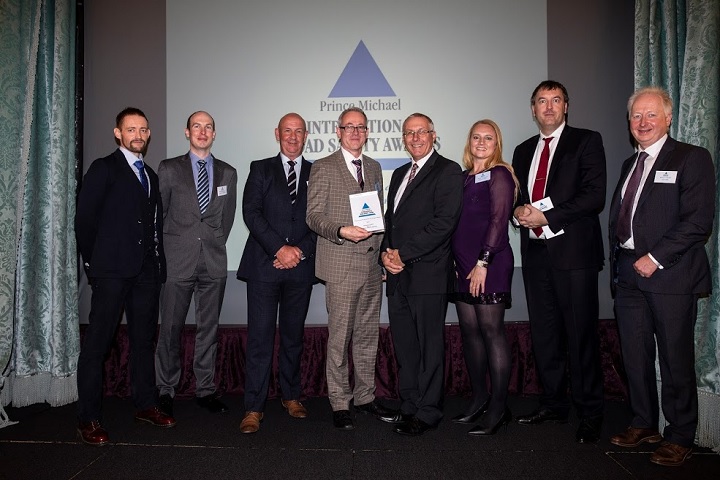 Category:

 applied technology (safer road users)
Since 2015, Highways England has been running a programme to improve 'Red X' mandatory signal compliance. It is a collaborative programme involving government, police and industry to increase awareness of Red Xs and improve driver behaviour.
Based on ANPR evidence the Red X programme has issued over 70,000 warning letters. The scheme also makes referrals to the National Motorway Awareness Course and direct contact with business owners whose drivers offend. 
A digital compliance monitoring tool has shown that non-compliance has improved, creating a safer environment for those using and working on smart motorways.
---
RideFree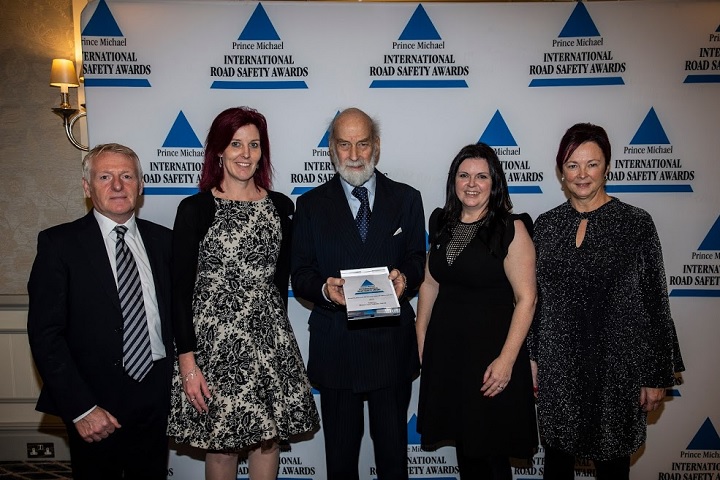 Category: motorcycle (safer road users)
Despite persistently high casualty numbers amongst young motorcycle riders it remains difficult to change the behaviour of some riders in this group.
A pioneering study led to the establishment of the Highways England led RideFree programme, which aims to improve the safety of young motorcyclists – particularly in rural areas.
RideFree takes a multi-sectoral evidence-based approach to developing a new behavioural road safety intervention involving partnerships between Highways England's Eastern Region, seven highways authorities and three police forces – working with DVSA, Agilysis, MCIA and Cranfield University.
This project is an outstanding example of rigorous intervention design, partnership working and robust evaluation.
---
Road Safety Scotland and the Scottish Government marketing and insight unit – hazard perception training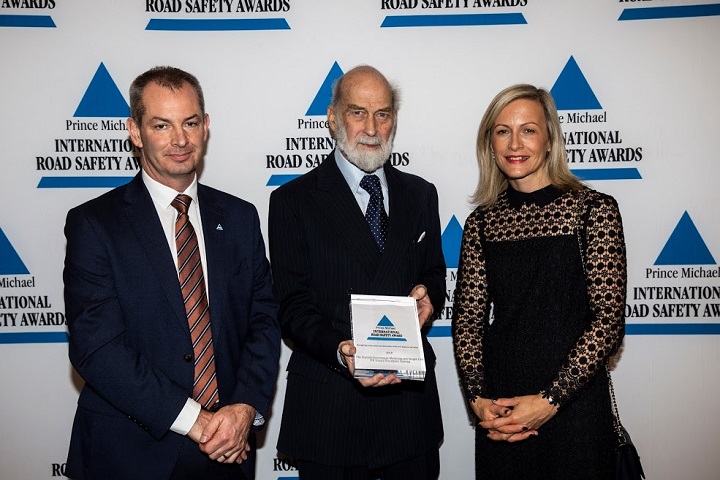 Category: safer road users
The Scottish Government and Road Safety Scotland set out to reduce deaths on country roads by encouraging young male drivers to slow down. 
Using TRL's insight and their own research, the project team developed virtual reality 360 degree film versions of hazard perception training, and took it to young men through a rural roadshow and paid-for advertising campaign. 
The VR video puts the user in the driving seat on a dark country road, with mates in the car and unexpected hazards outside it.
Tracking research measured the highest ever motivation score for a Scottish Government country roads advertising campaign with 268,178 views of the film on YouTube.
---