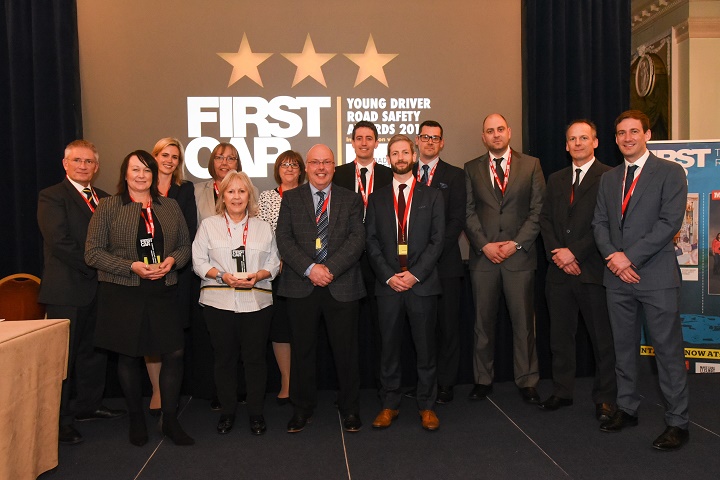 Entries are still being sought for the 2020 Young Driver Road Safety Awards, ahead of the 19 February deadline.
FirstCar launched the Young Driver Road Safety Awards in 2015 to reward the 'unsung heroes' in road safety and 'recognise the excellent work of road safety professionals' in seeking to reduce casualties among young drivers.
The 2019 awards were presented to schemes which demonstrated 'clear and measurable aims and objectives' and which had 'evidence of evaluation'. In addition, Lesley Young, the DVSA's former head of policy and chief driving examiner, was named recipient of the inaugural Lifetime Achievement Award.
The 2020 awards will be presented at the Young Driver Focus conference – which takes place at the Royal Automobile Club in Pall Mall, London on 19 May.
The six categories for the 2020 awards are: New Scheme, Education and Training Initiative, Partnership Scheme, Young Driver Media Campaign, Private Sector Initiative and Lifetime Achievement.
The winners will be selected by a panel of judges with extensive industry experience, who will be looking for schemes with clear and measurable aims and objectives.
James Evans, founder of FirstCar, said: "We are delighted with how successful the awards have become and are very keen to recognise all the hard work that goes on in this sector, which is often unrewarded.''
Full details on how to enter and the criteria each category will be judged on, are available on the Young Driver Focus website. The deadline for entries is 19 February 2020.
---