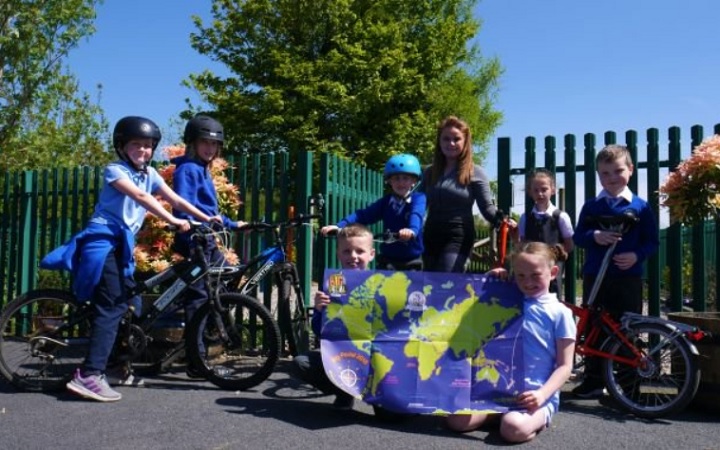 Almost 2.4 million miles were cycled or scooted across the UK – which equates to 96 trips around the world – during Big Pedal 2018.
That's the headline figure published by Big Pedal organisers Sustrans, who also say nearly one million journeys were made by bike or scooter and 'almost 576 tonnes of CO2' were not emitted across the UK during the 10-day challenge.
The Big Pedal, which has been running since 2010 and this year took place from 23 April to 4 May, is the largest inter-school competition of its kind in the UK.
The Big Pedal sets out to inspire pupils, staff and parents to choose two wheels for their journey to school. Each day, schools compete to see who can get the highest number of pupils, staff and parents cycling or scooting to school. Each school's best five days determine their final position.
The top three in the 'small schools' category were all from rural Northern Ireland, making 2018 the region's most successful year in the Big Pedal. A record 146 schools across Northern Ireland registered to take part this year.
The 104 pupils from Christ The King Primary, near the rural village of Drumaness, pedalled and scooted their way to first place (pictured) by achieving an 'outstanding' daily average of 100% travelling to school by bike or scooter.
Fairfield Park Lower School in Stotfold, Hertfordshire won the 'Large Primary School five day challenge with 81% participation, while Greenvale School in Catford, London scooped the Secondary School category with 66% participation.
Click here to see the full 2018 Big Pedal results.
---