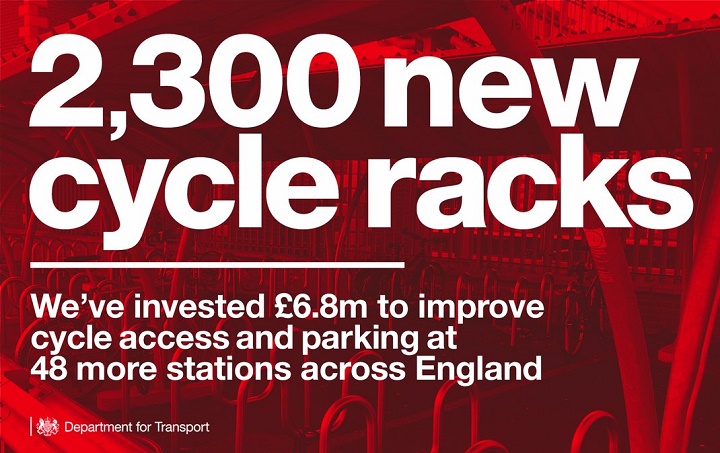 Thousands of new cycle spaces will be created at rail stations across the country in an effort to help rail commuters make their journeys to work joined up and sustainable.
The spaces are being installed as part of the DfT's Cycle Rail programme, at a cost of £6.8m.
In total, 2,300 extra cycle spaces will be installed at 48 stations, enabling commuters to cycle directly to the station and lock up their bike securely.
Michael Ellis, cycling minister, said: "Cycling to your nearest station and catching a train to work is a great way to keep healthy, reduce emissions and help make our towns and cities vibrant places to live.
"But to make this a reality, I know that the right infrastructure needs to be in place. This latest investment will see many more stations become accessible for cyclists, so that greener travel options – whether as part of a longer or shorter journey – become the norm."
More than 80,000 spaces created
Since its launch, the Cycle Rail programme has tripled the number of cycle parking spaces at more than 500 stations – bringing the total to more than 80,000.
This includes the creation of integrated cycle hubs at key railway stations, including Hove, where 150 additional bike spaces with secure key card access and CCTV have been provided.
At Preston, cyclist access to the station has been improved by the completion of a cycle path alongside a cycle hub, providing safe parking for more than 200 bikes.
The new investment takes total spending in the Cycle Rail programme to more than £40m.
---