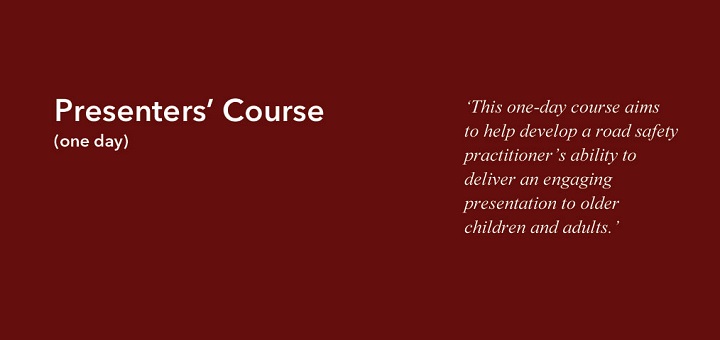 Road Safety GB Academy has launched a new training course to develop a road safety practitioner's ability to deliver an engaging presentation to older children and adults.
Established in 2013, The Academy has developed a wide range of training courses for road safety practitioners covering issues including behavioural change techniques, media training, evaluation, social media and delivering road safety in a primary school setting.
The new one-day 'Presenters' Course' covers a wide spectrum of topics including: planning, the use of problem-solving approaches, pitch and pace of delivery, presentation skills, lesson planning and effective use of questions.
The course aims to increase the participant's understanding of four group-based learning activities – as well as their ability to plan an interactive session using the INTRO(SH) lesson plan format and reflect on their own practice.
The course costs £125 for Road Safety GB Academy members (plus VAT) and £190 for non-members (plus VAT).
To express interest in hosting ar attending the course when dates and venues are confirmed, contact Sally Bartrum, Road Safety GB Academy Administrator, via email or on 01379 650112.
---