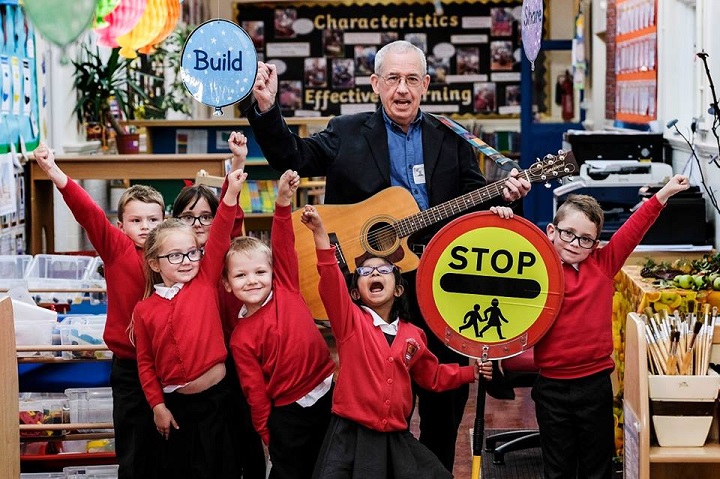 Pupils from four County Durham primary schools have been getting creative with a professional writer and learning how to stay safe around traffic.
After a lesson in different poetry styles and a talk about key road safety messages from our Road Safety Team, the children were inspired to create and perform their own road-safety-themed poems.
Cllr Brian Stephens, Cabinet member for neighbourhoods and local partnerships, said: "The road safety poetry workshops are part of a programme of enhanced road safety training which we are delivering to schools. We commissioned Bernard as we knew he would capture the pupils' imaginations and really make them think about how to stay safe on the roads. The sessions are a fantastic, fun way to teach young people what is actually a very serious message, helping them to gain the knowledge and skills they need to become safer pedestrians and cyclists."
The Slow to 20 for Safer Streets programme reduces speed limits from 30mph to 20mph around schools across County Durham. As part of the scheme, reduced speed limits have been introduced around all four of the schools which took part in the poetry workshops. The reduced speed limit at Willington Primary School, Our Lady and St Thomas RC Primary School, Willington and Cockton Hill Infants School were all funded by Durham County Council and the reduced speed limit at St Stephens CE Primary School, Willington was funded by the 3 Towns Area Action Partnership.
Find out more about the Slow to 20 for Safer Streets Programme on our Slow to 20 for safer streets webpage.