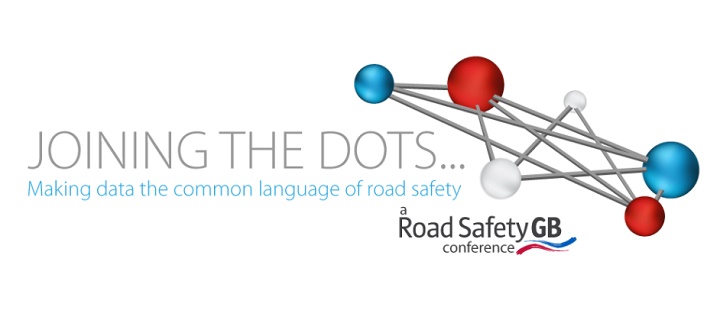 Two technical sessions will form a key part of the afternoon agenda at the 2018 Data Analysts' Conference, which the organisers hope will be 'the best yet'.
Organised by Road Safety GB in partnership with Road Safety Analysis, the third edition of 'Joining the Dots' will take place in London on 27 February 2018.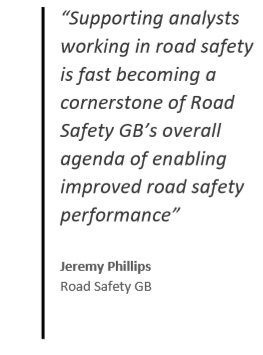 Under the theme 'Making Data the Common Language of Road Safety', the conference will once again bring together collision and casualty data analysts and those who work in connected fields – including fire and rescue services, academic institutions and public health.
The first technical session will look at 'Compliance and Risk' and will include a presentation from Amy McGeehin at TfL, titled 'London's Risky Roads; compiling a risk value using multiple datasets'.
Other topics to be covered in this include 'Offender profiling and the ethics of segmentation', 'Evidence for intelligence-led policing; what do officers need?' and 'Legacy sites; how to justify continued investment in camera infrastructure'.
Technical Session two, 'Data for Evaluating Schemes' will look at:
Criteria for success; what does good quality road safety engineering look like?
Following-up schemes and evaluating impacts; short-term and long-term views
Scheme prioritisation
Data for engineers; how can analysts help?
Other presenters in the afternoon session include Pete Thomas, professor of road and vehicle safety at Loughborough University, who will showcase 'SafetyCube DSS: an evidence base for road safety interventions'.
Jeremy Phillips, Road Safety GB's director of research, will close the conference with a presentation titled: 'What does the client want? A debate on what they need, what we have and how to improve decision making.'
Jeremy Phillips said: "Road Safety GB and our conference partners Road Safety Analysis are confident that this, our third Joining the Dots conference, will be the best yet.
"Supporting analysts working in road safety is fast becoming a cornerstone of Road Safety GB's overall agenda of enabling improved road safety performance. We know the value of their work and are delighted to support their development.
"We also appreciate the growing interest coming from data clients – those who commission road safety data analysis or who rely on it in the course of their work.
"Our aims are to help the client understand the breadth and depth of support they should expect from data analysis and how it can improve their work  – and then to help the analyst deliver on those expectations.
"To this end we are looking forward to seeing both analysts and their clients attending this year's conference."
Click here to find out more about the conference and here to register as a delegate.
---