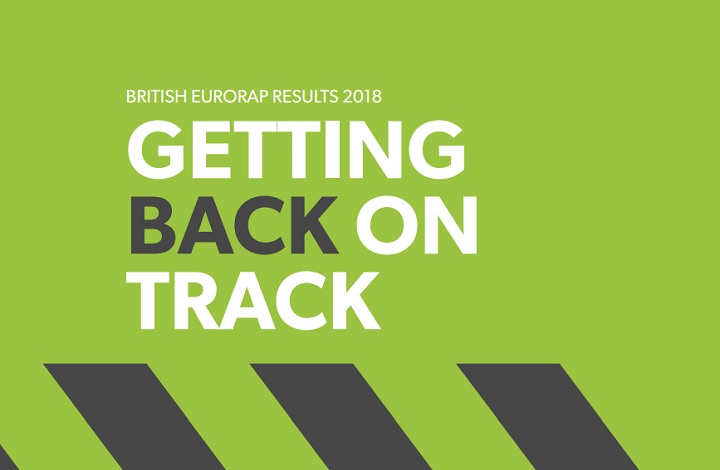 The Road Safety Foundation is calling on the Government to extend the Safer Roads Fund in order to address 40 'persistently higher risk roads' as a matter of urgency.
The DfT launched the Safer Roads Fund in January 2017 – pledging to provide local authorities with a share of £175m to improve safety on the 50 highest risk local A road sections in England.
However, in June 2018, road safety minister Jesse Norman told MPs that local authorities had received a total of £100m in response to bids – and that the remaining £75m of the fund was 'not required'.
The Road Safety Foundation produces an annual report which tracks the UK's road safety performance across thousands of individual road sections, the 2018 edition of which was published yesterday (30 October).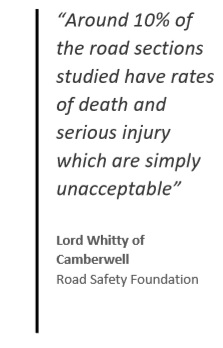 The level of risk is calculated by comparing the frequency of road crashes resulting in death and serious injury on each stretch of road, with how much traffic it is carrying.
The 2018 report, titled 'Getting Back on Track', identifies 40 persistently higher risk roads which 'must be addressed with urgency' – the cost of which is estimated to be approximately £75m.
The report says further 'sustained annual expenditure' of £75m per year over the next five years could address the 'appalling' rate of death and serious injury across two thirds of the 'unacceptably high-risk roads'.
In his foreword, Lord Whitty of Camberwell, chairman of the Road Safety Foundation, says the 40 roads must be addressed by the Safer Roads Fund.
Lord Whitty said: "This report shows that around 10% of the road sections studied have rates of death and serious injury which are simply unacceptable.
"These sections have risk some 50 times greater than the safest sections. The 2,500 miles of these roads need to be addressed as a short-term priority.
"Immediately, there are 40 persistently high risk roads which must be addressed by the Safer Roads Fund. The cost to the nation's multi-billion transport infrastructure budget is just £75m.
"Getting back on track requires addressing road casualty reduction with purpose and determination. The fact that it also provides high economic returns means it is not just a humanitarian imperative."
A separate report jointly published by the Road Safety Foundation and RAC Foundation earlier this month suggests the £100m Safer Roads Fund investment is on course to prevent almost 1,450 road deaths and serious injuries over the next two decades.
Last week, Labour questioned the Government as to the whereabouts of the £75m left unspent from the fund.
---