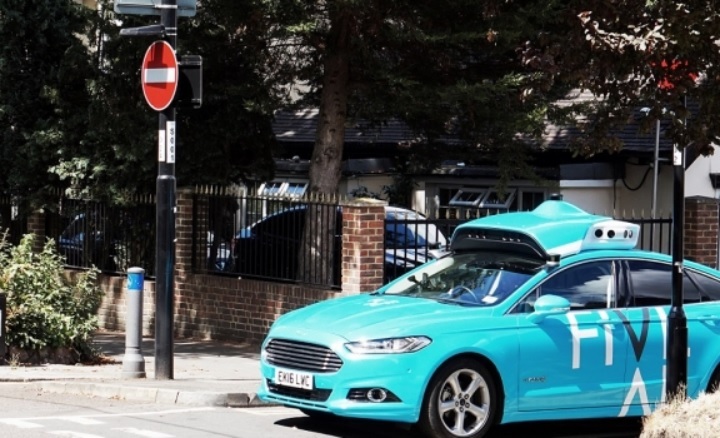 A UK company has started data gathering in two London boroughs as part of plans to trial a shared driverless passenger service in the Capital next year.
The exercise, which is taking place in Croydon and Bromley, is designed to enable FiveAI to gain a 'comprehensive understanding' of the road environment and the behaviour of all road users including drivers, cyclists and pedestrians.
As part of the 10-month project, up to 10 vehicles will be driven by trained human 'safety drivers'. The vehicles are not demonstrating autonomous technology at this stage.
FiveAI's data gathering vehicles are clearly branded and feature an array of front-facing sensors on the roof.
The data collected from the trial, which will take place at different times of the day and night, will be used solely to develop FiveAI's driverless vehicle technology and will include imagery for object recognition and geometry to measure distance.
Ben Peters, co-founder of FiveAI, said: "Throughout this exercise we want to keep residents informed about exactly what we're doing, and why.
"We've been working closely with Croydon Council, Transport for London as well as all of the necessary authorities to ensure that this exercise is safe and fully compliant with UK law."
Councillor Stuart King, Croydon Council cabinet member for environment, transport and regeneration, said: "Automated vehicles have the potential to improve access to transport especially in the less well-connected areas of the borough and they offer an exciting opportunity to widen travel options for our residents.
"These preliminary activities will see drivers in specialised cars travelling across the borough to gather data on the operation of the road network in a variety of conditions.
"I am looking forward to seeing how autonomous vehicles can help Croydon achieve its potential."
---