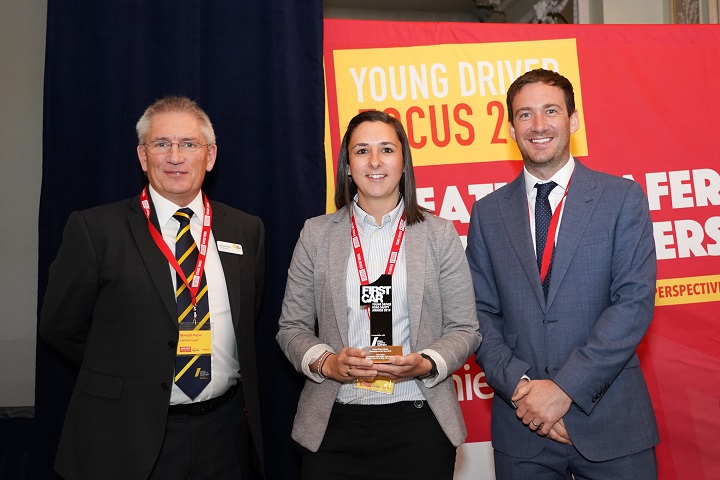 In the second of a series of features looking at the 2019 Young Driver Road Safety Awards' winners, we profile Arrive Alive by the Lancashire Road Safety Partnership.
Now in its fifth year, the Young Driver Road Safety Awards scheme recognises the efforts of road safety professionals to reduce casualties among young drivers.
The winners are chosen by a panel of judges with broad and extensive road safety experience. In all categories the judges look for schemes with 'clear and measurable aims and objectives and for evidence of evaluation'.
At the 2019 awards' ceremony, held as part of Young Driver Focus 2019 in London on 1 May, Arrive Alive was named winner of the Young Driver Media Campaign category.
A campaign that 'appeals to young drivers'
The Lancashire Road Safety Partnership and Wasted Lives UK challenged students at Edge Hill University with creating a mobile phone-related road safety campaign.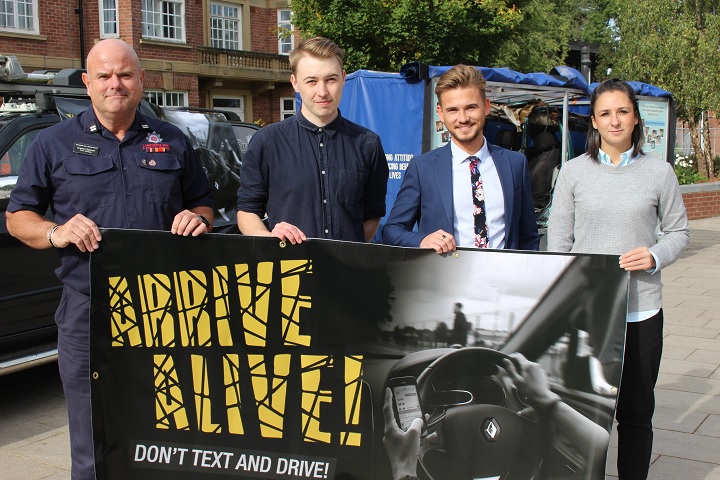 The winning concept, Arrive Alive, was devised by James McGarrie, Mark Williams and Alice Stockton – who chose to avoid blood and gore, focussing instead on an implied message.
Mark Williams, marketing and digital communications graduate, said: "This project followed months of theory and allowed us to bring all our knowledge together into a 'real life' campaign.
"We took inspiration from things that appeal to young people to make it relatable, the alliteration, font, colours. The shattered letters (used in the Arrive Alive brand) are meant to look like a broken phone screen.
"We wanted the black and white images to look surreal as if they're a memory. They don't show the crash just the car heading towards a person/car with the phone and the text conversation centre stage."
While the campaign was primarily aimed at an online audience – reaching more than 125,000 social media users – the 'Arrive Alive' images went on display on roads and in town centres across Lancashire as part of National Phone Awareness Week in October 2018.
The campaign artwork is also being used by Lancashire's police and fire and rescue services, local councils and Highways England.
Judges notes: Designed by students to engage with their peers to highlight the potential dangers of mobile phone use in the car, this multi-agency campaign was devised as a live student project and had an amazing reach – more than 125,000 on social media.
---