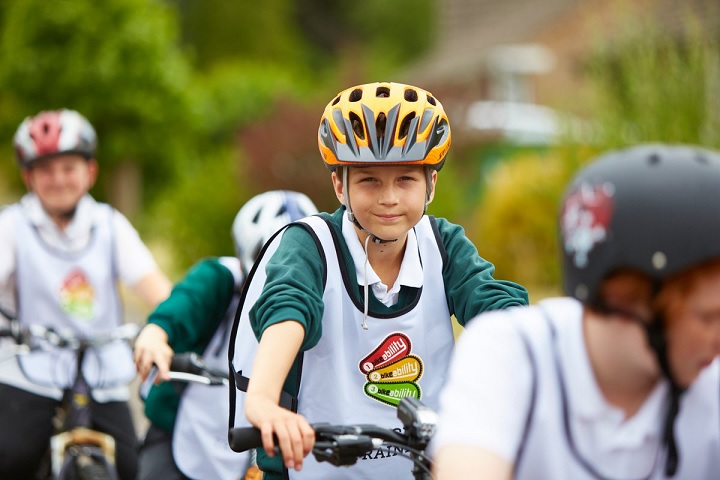 The Bikeability Trust has announced the winners of the third annual Bikeability Awards, which were presented virtually on 12 May.
The primary aim of the Bikeability Awards is to reward and promote the good work that the Bikeability programme and its partners are delivering.
Through the awards programme, a series of Bikeability 'case studies' are created which are used to help share examples of best-practice for peer-to-peer learning within the industry, and to external audiences.
The 2020 awards were presented in six categories, with Wokingham Borough Council named local authority of the year.
Anne-Marie Lansley, a Wokingham parent, said: "My daughter has autism and ADHD, without the support from the Bikeability instructors she would never have learnt to ride a bike. 
"The instructors were patient, they supported her, gave her confidence and made it fun to learn to ride. We can't believe how quickly she was able to ride independently within the lessons. My husband and I would never have been able to achieve the same results."
The 2020 winners in full:
Instructor of the year: Anna Hay (Outspoken Training)

Provider of the year: Avanti Cycling

Local authority of the year: Wokingham Borough Council

School teacher/governor of the year: Gemma Downing, Ide Primary School, Devon

Trainee of the year (Pete Rollings Award): Alazar Sahele, West Sussex

Most proactive primary school: Ashwood Park Primary School, Wordsley, Stourbridge
Bikeability is the national cycle training programme which provides on road and off road training to groups in schools, through clubs, to families or individually to children, adults, new learners and experienced cyclists.
There are three Bikeability levels which take trainees from the basics of balance and control, all the way to planning and making an independent journey on busier roads.
In October 2019, the Government confirmed a further £13 million of funding for the Bikeability scheme to cover 2020 and 2021.
Meanwhile earlier this month, the trust appointed Emily Cherry as its new executive director.
---