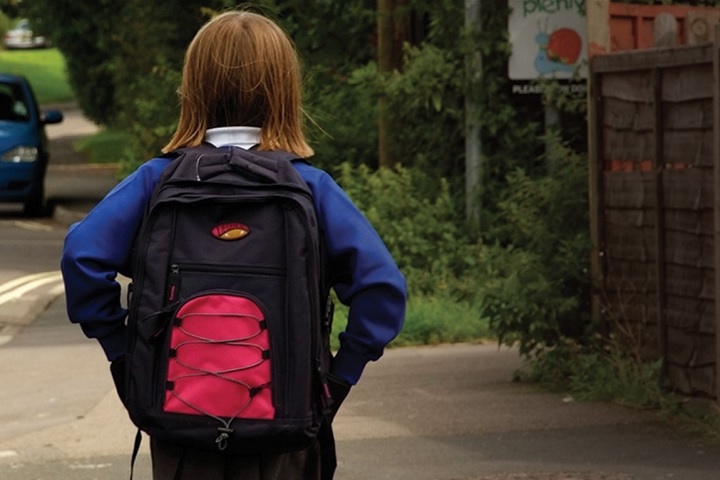 In a time when the use of public transport is being discouraged, the London Road Safety Council says the start of the new school year presents a unique challenge for road safety teams across the Capital.
Buses are the most common mode of transport for London's schoolchildren – and TfL says they are likely to see the biggest increase in demand in September.
Earlier this week, TfL announced plans to help the bus network cope – including dedicating a number of buses for school travel on high-frequency routes that TfL has forecasted to be the busiest.
However, the key message from TfL ahead of the new term is that those who can walk, cycle or scoot to school, should do so.
It says travelling actively is 'easier and safer' than ever before – in part due to schemes funded by the Streetspace programme.
This includes School Streets schemes – where car access is restricted during drop off and pick-up times – with many more due for completion in the coming weeks.
Cycle routes and more cycle parking are being created to facilitate cycling, while a new online Cycle Skills course for new and existing cyclists recently launched, with a module targeted at children.
In a letter to all London borough chief executives in July, roads minister Baroness Vere of Norbiton set out the goal for 60% of journeys to school of two miles or less (and which are currently undertaken by public bus) to be made by foot or on bicycle. 
Baroness Vere wrote: "I realise a target of 60% is highly ambitious, but I cannot understate the importance of reducing the demand on public transport, and the longer-term benefits of active travel policies speak for themselves."
Internally, some boroughs are concerned about reaching the target, citing a number of reasons including a lack of funding.
Despite these reservations, all boroughs continue to work with schools to ensure a safe return for pupils, putting in place measures to encourage active travel, such as School Streets and staggered start and end times.
Cllr Teji Barnes, chair of the London Road Safety Council, said: "In London, by far the majority of school trips are under two miles and over the summer months our RSO members have been incredibly busy helping to implement schemes that will be invaluable to students making the journey by bike or on foot.    
"We are especially keen to remind parents to take the opportunity to make a 'dummy run' with their children so they are familiar with their new route before term begins."
---