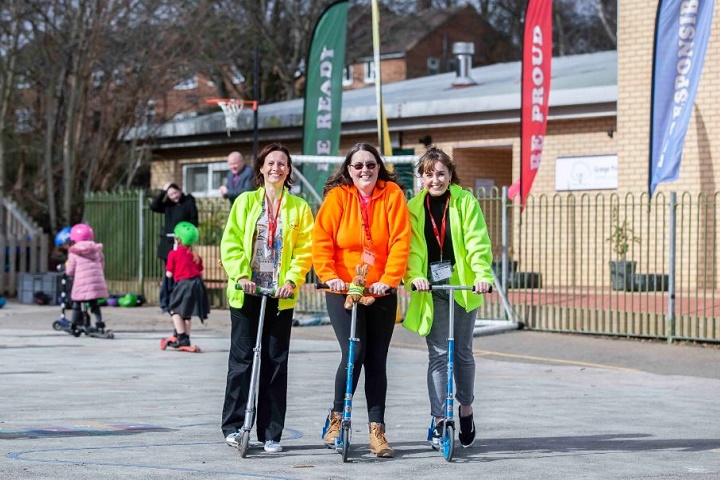 A pilot project to help primary schools in Northamptonshire promote safe, active travel is being extended to secondary schools across the county.
ST:EPS – or 'Safe Travel: Enabling Pupils and Schools' – was launched last year by Brightkidz social enterprise, with the aim of providing schools with resources to encourage sustainable ways of travelling. 
The initiative is based on collaborations with local authorities and other sector partners, as well as support from local business communities.
Pupils take part in a variety of walking, cycling, scooting, road safety and public transport activities, designed to suit each school's needs. 
Participating schools are guided by Brightkidz towards achieving the DfT-backed Modeshift STARS accreditation, with additional curriculum resources developed to support further learning.
Following the success of the pilot, Brightkidz has received funding from Northamptonshire Police and the local fire and crime commissioner to extend the project to secondary schools.
Alison Holland, Brightkidz founder, said: "The drastic cutbacks in the county have been a big challenge for schools wishing to promote active travel. 
"By collaborating with our many partners, making use of new and existing resources and involving the business community we are able to provide some of the much-needed support for schools and so they can help children develop good travel habits for life."
---