'Speed dating' is returning to the 2019 National Road Safety Conference – and road safety practitioners are being invited to take part in the session.
Organised by Road Safety GB, the 11th running of the National Conference takes place at The International Centre in Telford on 12-13 November.
The 2019 conference – which has the theme 'Beyond 2020: the future of road safety in the UK' – will follow a similar format to previous years, with both a main and fringe programme running concurrently.
The conference committee has published an outline of the topics to be covered this year, and have also revealed are a number of new initiatives – including an informal chat show style session on the closing afternoon.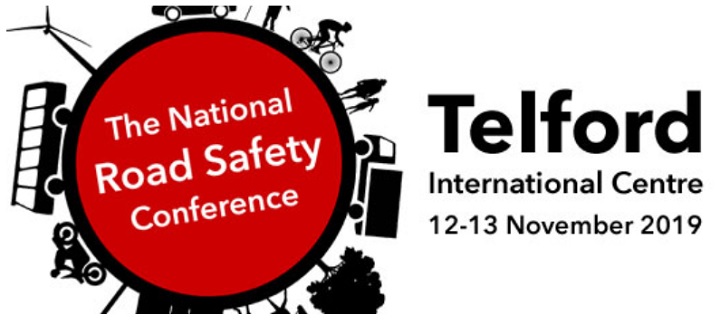 Speed Dating made its debut in 2018 and comprises a quick-fire series of presentations (5 mins) by road safety professionals showcasing interventions they are delivering in their local area. Click here to watch the 2018 Speed Dating presentations on video.
Practitioners wishing to express interest in presenting in the 2019 Speed Dating session should send a single para summary of the intervention, and why it should be showcased at National Conference, by email to Nick Rawlings.

The deadline for submissions is 15 March, which should reference any post intervention evaluation – or explain how the intervention will be evaluated if it is ongoing.
Delegate registration
Delegate registration is now open, and the full residential rate is priced at £355 (plus VAT)  Road Safety GB/Academy members.
For other delegates the residential rate – which includes all conference sessions, refreshments throughout the two days, overnight accommodation and the conference dinner – is £445 (plus VAT), while day delegate places are available for both or either day.
Click here to book a place to attend, or for more information contact Sally Bartrum (delegate registration) or Nick Rawlings (agenda/speakers etc) on 01379 650112.
---