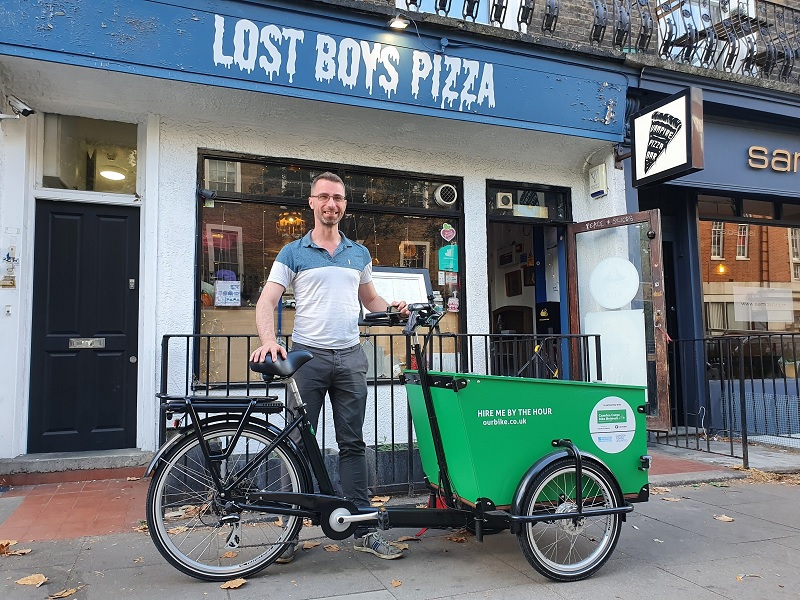 Camden Council is piloting a new app-based scheme that aims to make cargo bikes "cheap and easy" to hire.
The OurBike scheme is designed to help businesses and residents choose a less polluting form of transport when carrying out deliveries and transporting large items.
For the first year of the scheme, which is being delivered in partnership with Peddle My Wheels, the cargo bike cost is free for the first two hours and then £3 an hour thereafter.
All users will be required to undergo a free onboarding session so that they are set up to safely use the bike.
Cllr Adam Harrison, cabinet member for a Sustainable Camden, said: "Based in Camden Town, the cargo bike is available to hire by the hour at a very reasonable rate, and for the first year of the scheme users will also receive two hours free per day.
"By making the cargo bike cheap and easy to hire, we hope that both residents and businesses will see the benefits of this mode of transport over polluting motor vehicles for carrying out deliveries and transporting large or bulky items."
The council hopes to expand the scheme to more locations across the borough if the pilot is successful.
---