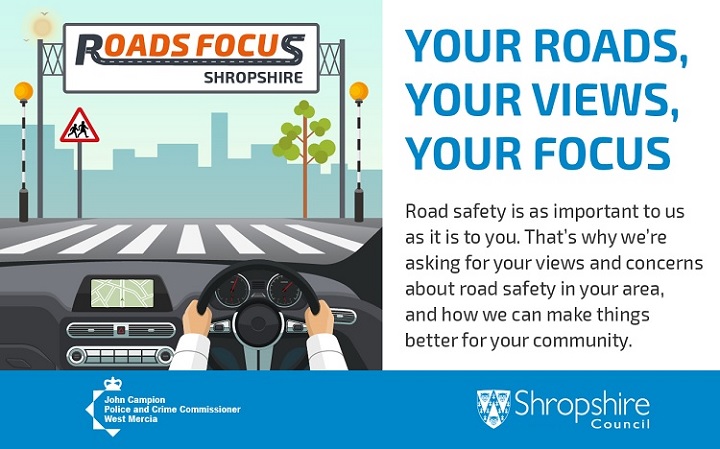 Drivers in Shropshire are being given the chance to take an awareness course free of charge as part of an upcoming road safety campaign.
The 'Roads Focus' campaign, which will run from 8-12 July, is being delivered by Shropshire Council in partnership with John Campion, the West Mercia police and crime commissioner.
Through a series of drop-in sessions, the campaign aims to provide residents with a platform to raise comments, concerns and questions about road safety issues.
At the sessions, details of which can be found online, Shropshire Council's road safety team will be on hand to talk about the education and cycle training available to schools.
At the end of the week, there will be an opportunity for people to attend a free 'driver awareness course' – held in conjunction with the TTC Group – in Shrewsbury.
John Campion said: "Both Shropshire Council and I have a shared aim to make our county's roads safer, and Roads Focus enables communities to have a say on the issues that matter most to them.
"It is vital that we give them the forum to do this, and with those that have the power to make changes.
"I'm pleased that as part of our week of action we are also able to offer a road safety course free of charge.
"This comes as a result of feedback from those who have attended courses out of necessity and found them to be useful. We hope that by opening this up to anybody, we can improve road safety across the county."
More information about the Roads Focus campaign will be available on the West Mercia PCC and Shropshire Council Facebook pages in the coming weeks.
---