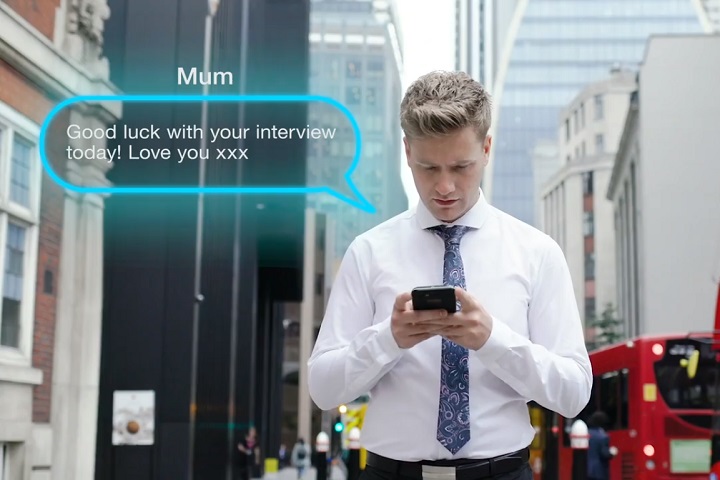 The London Road Safety Council has launched a new campaign to highlight how the mobile phone obsession is putting people in danger as they use them on the move.
The social media campaign – titled Heads Up, Phones Down! – runs across 14 London boroughs* and is targeting motorists, pedestrians, cyclists and commuters.
The campaign comprises three new social media films, showing how everyday folk can allow their phone fixation to lead them into disaster on London's roads.
The videos follow the journeys of typical Londoners and shows how being absorbed in distracting on-line conversations and internet surfing causes them to come a cropper.
Research shows that using a mobile phone while driving multiplies a person's risk of a serious crash by four times. Meanwhile, one in seven pedestrians admit to being so engrossed with their smartphones that they step onto a busy road without looking.
Councillor Teji Barnes, chair of the London Road Safety Council, said: "There has been a lot of attention given to the dangers of using a phone while driving, and our campaign not only highlights this issue, but also the need for all road users to keep their heads up and their phone down if they are to stay safe.
"We have all seen people stepping into the road while looking at their phone, it has become a really big issue."
The campaign has been launched to coincide with UK Road Safety Week (18-24 Nov), which seeks to raise public awareness of road safety issues and act as 'the driver for positive change on UK roads'.
It has received the thumbs-up from Specsavers, sponsors of Road Safety Week 2019.
Unhar Gupta, Specsavers London divisional chair, said: "As a company we do our utmost to help people keep their eyes and ears in tip-top condition.
"We appeal to all road users to stay safe and heed the call Heads Up, Phones Down!"
*The Heads Up, Phones Down campaign is supported by the London boroughs of Brent, Croydon, Ealing, Havering, Hillingdon, Hounslow, Newham, Merton, Richmond, Southwark, Wandsworth, Waltham Forest, the City of Westminster and the Corporation of London.
---