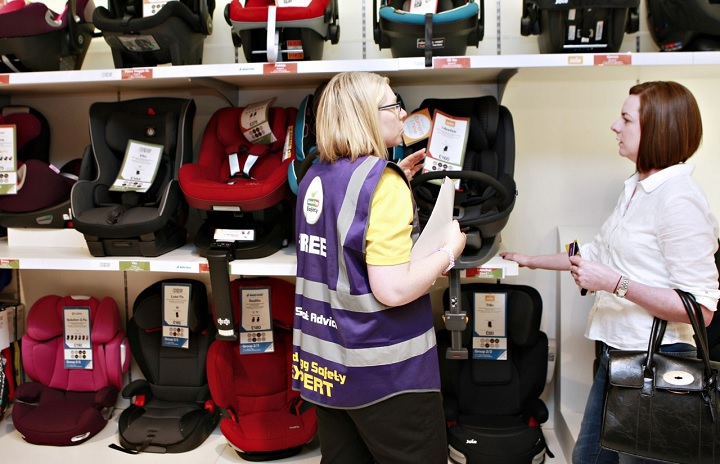 John Lewis and Mamas & Papas have finished 'bottom of the table' in a new Which? mystery shop investigation into child car seat retailers.
The consumer champion – in partnership with Good Egg Safety – sent mystery shoppers posing as customers who wanted to upgrade a baby car seat to more than 200 branches of high street chains and independent retailers.
In each store, sales assistants were assessed on their ability to ask 'all of the key safety questions recommended by experts and manufacturers'.
In nine out of 10 mystery shop visits (89%), staff failed to ask all of these questions.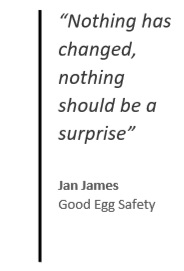 John Lewis and Mamas & Papas were the worst performers, with what was judged by Which? to be a '100% fail rate', with none of the stores asking all the relevant safety questions when advising on which car seat to buy.
Despite a 'high fail rate of 83%', Halfords was the best performer in the mystery shop. In 38% of its Scottish branches, sales assistants asked all the relevant questions, while in England only two out of 52 stores successfully asked all the key questions.  
Independent stores performed better than most major car seat retailers, with a 'fail rate of 90%'.
Nearly a quarter of stores (23%) did not offer fitting demonstrations.
Which? and Good Egg Safety believe it should be mandatory for sales assistants to use a consultation form when speaking with customers to 'make sure important safety information is not missed'.
Nikki Stopford, director of research and publishing at Which?, said: "This is another disappointingly poor service from retailers who previously promised to improve the quality of safety advice they give to customers shopping for child car seats.
"Retailers have told us that staff are trained to the highest standards. This alone clearly isn't working so retailers must urgently introduce checklists to make sure staff are asking all the important safety questions when advising customers."
Jan James, CEO at Good Egg Safety, said: "These are extremely disappointing results. Following last year's independent checks commissioned by Good Egg Safety, we shared all of the information with retailers in our national joint industry group meeting.
"They were given the information in great detail and understood the methodology. Nothing has changed, nothing should be a surprise.
"One of the main issues… is sales assistants are not completing a safety assessment form at the point of sale. In a busy store…without a consultation form, some of these critical questions are being missed.
"We see the results in our child car seat events where almost 70%, on average, are incorrectly fitted to either child or car."
---