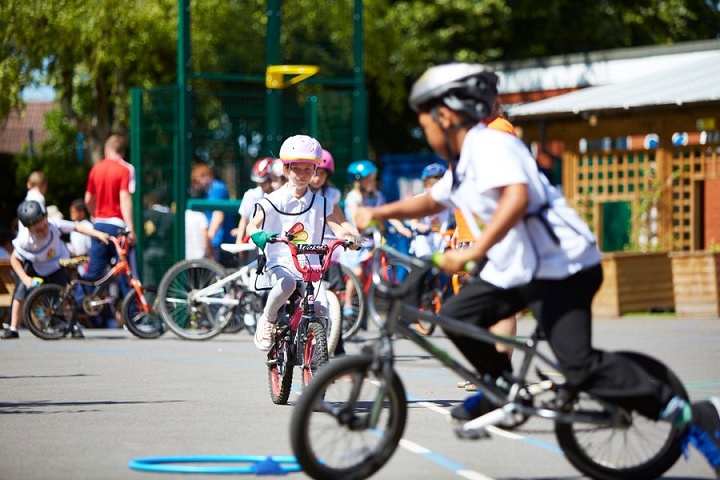 The Government has announced a new million-pound programme to get more children cycling and walking to school.
Unveiled by cycling minister Chris Heaton-Harris, the funding marks the start of Bike to School Week (28 September – 2 October).
It includes a new million-pound programme which will see cycle repair workshops set up in primary schools and local neighbourhoods to make sure students' bikes are fit for the road.
Doctor Bike clinics will be rolled out next month, targeting areas where children, including those with disabilities, are more likely to need help in getting their bikes ready for regular use on the school run.
A further £1 million has also been announced to boost the number of children walking to school. The Walk to School Outreach Programme – which is estimated to have already generated four million new walking trips – is being extended to encourage more walking.
The programme includes measures to tackle the barriers that may prevent children and their families choosing to walk to and from school, as well as providing schools with classroom materials and access to local coordinators who can help schools get new walking initiatives up and running.
Chris Heaton-Harris, cycling and walking minister, said: "Cycling and walking is good for people and the planet's health, so we want half of all journeys to be cycled or walked by 2030. To do that, we must encourage young people to see cycling and walking as normal as getting the bus or train.
"This funding will support schools and local communities to get more children walking to school, and set up bike surgeries that will help children get their bikes ready to roll, so they can start their day healthy and happy!"
---