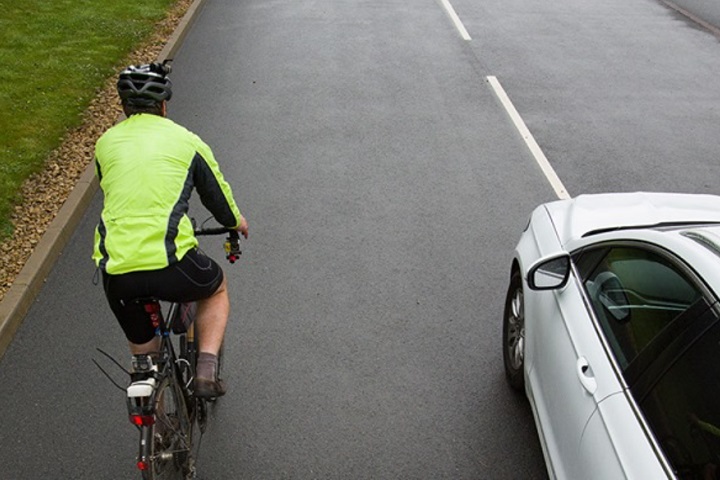 Road safety officers and emergency services in the North East are urging drivers to be more aware of cyclists, on the back of new casualty statistics highlighting their vulnerability.
Road Safety GB North East says the number of cyclists being killed or injured in the region is beginning to climb – following an increase in the number of people cycling, linked to Covid-19.
Figures show 42 people were killed or seriously injured riding their bikes between March and June, despite a 70% fall in traffic.
The data also highlights that while the number of other road users killed or injured fell 'dramatically' during this period, it remained the same as the previous year for cyclists.
Meanwhile, of the last five fatal road collisions in the Cleveland Police force area, four have been cyclists.
While the cause of each incident may be different, Road Safety GB North East believes the sharp increase in people cycling – thought to be up by around 300% – coupled with an increase in driver speed, could be factors.
Peter Slater, Road Safety GB North East, said: "Although it's great to see more people cycling in the region, we are really disappointed by the latest figures.
"Riding bikes on busy roads can be challenging – especially for the new wave of lockdown cyclists. We would urge people who are new to cycling, or haven't cycled for some time, to stick to quieter routes and cycle paths at first to build up confidence.
"Also, make sure that your bike is in good working order and has lights that work. 
"We have so many more cyclists on our roads, so drivers, please slow down and give them plenty of space – at least 1.5m. Actively look for bikes, and take a second look before pulling out, or when opening your car door, because the consequences can be fatal."
Police inspector Catherine Iley, from the Cleveland and Durham Specialist Operations Unit, said: "Since lockdown we have seen an increase in people deciding to get out and about on their bikes for exercise. 
"However, despite the fall in traffic on the roads, we attended a number of collisions involving cyclists, some of which were sadly fatal. 
"I would encourage all road-users to remain alert to the hazards around them, and be mindful that cyclists, in particular, can be vulnerable. Please take the extra time to look out for cyclists and use caution when driving alongside them. It could save a life."
---