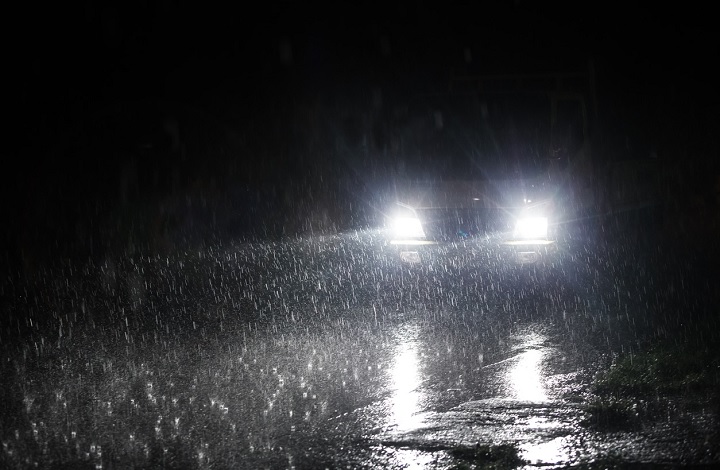 People driving home from work are 34% more likely to be involved in a collision after the clocks go back, new telematics analysis suggests.
The analysis, based on insurethebox claims data, suggests that male drivers are 'most at risk' after the clock change with a 37% increase in collisions between the hours of 5-8pm – compared to a 30% increase among female drivers.
Geographically, drivers in Scotland have the highest increase in collision risk (50%), followed by Lancashire/Yorkshire (49%) and other northern counties (46%).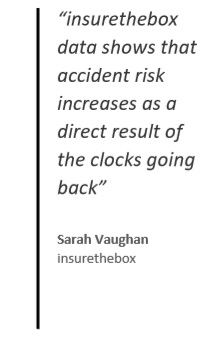 Only drivers in London (33%), the east of England (30%), the west (26%) and the Midlands (25%) recorded a lower collision risk increase than the national average of 34%.
insurethebox says young drivers are likely to be more vulnerable than more experienced drivers – especially if it is their first time driving in wintry conditions since passing their test.
Sarah Vaughan, head of pricing at insurethebox, said: "insurethebox data shows that accident risk increases as a direct result of the clocks going back.
"For many young drivers, the evenings after the clock change will be their first experience of driving in the dark, coping with different conditions like reduced visibility.
"insurethebox holds over 4bn miles of driving data accumulated over nearly 10 years, and this extensive dataset means we can spot trends.
"As the clocks change this weekend, we are highlighting our findings to encourage all motorists to be mindful of the lower visibility and watch out for wet weather."
For years, road safety organisations have campaigned for change, arguing that one of the consequences of the current system is that more people are killed and injured on roads during darker evenings in the autumn and winter.
Earlier this week, a number of road safety charities – including IAM RoadSmart – reignited the debate about the impact of the current system on road safety.
The road safety charity is calling on the Government to scrap the practice in order to cut the number of young children injured in road crashes on their way home from school over the winter months.
---