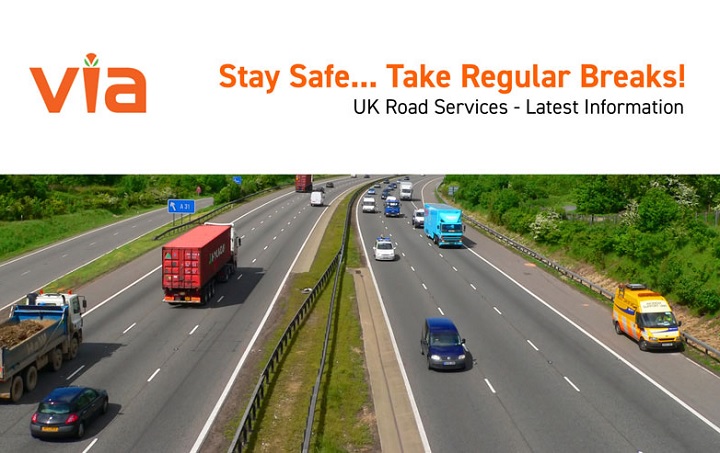 Commercial drivers are being reminded of the importance of taking regular breaks to reduce the risks associated with fatigue – with a new resource highlighting which service stations remain open.
While evidence shows traffic levels have fallen by around 60% due to coronavirus, many delivery drivers, HGVs and essential workers continue to use the road network.
Due to the unprecedented situation, last month the Government announced it would relax drivers' hours rules – put in place to reduce the risk of drivers being involved in fatigue-related collisions.
At the time, the DfT made it clear that driver safety must not be compromised – and that drivers should not be expected to drive while tired.
Via East Midlands (VIAEM) has stressed the importance of commercial drivers taking regular breaks – warning current road conditions, with lighter traffic, can result in drivers becoming bored and potentially losing concentration.
To help drivers across the UK, it has compiled a list of service stations that remain open, and the services they are providing.
The list contains information on both chain and independent service stations, and is designed to help drivers plan their journeys.
---