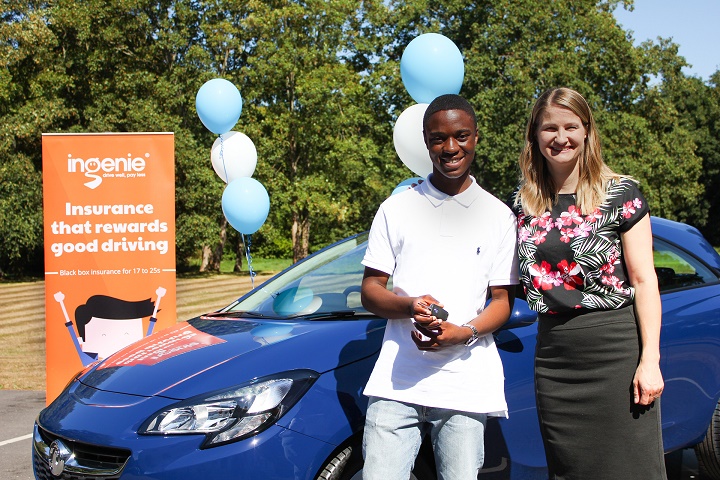 A 17-year-old from Derby has been named the winner of a young driver competition, organised by FirstCar in association with ingenie.
More than 67,000 young drivers entered the competition, which was won by Rodney Ruvaro – who was handed the keys to a brand new Vauxhall Corsa as his prize.
First Car is a 'one-stop-shop' for learner and newly qualified drivers, providing information on topics ranging from driving lessons to cars and insurance.
FirstCar works with the DVSA to provide theory and practical test candidates with a 52-page magazine, with more than two million copies published annually. The magazine is given directly to every new driver by theory and practical test examiners.
ingenie is a young driver insurer, using black box technology to 'reward safe driving with more affordable insurance premiums'.
Rodney Ruvaro, who also picked up a 12-month insurance policy for his new car, courtesy of ingenie, only passed the driving test two weeks before he was named winner of the competition.
Rodney said: "When FirstCar rang to tell me that I had won I was in complete disbelief, it felt unreal. When I finally came to the realisation that it wasn't a joke I ran to my parents to inform them of the news!
"This competition has honestly changed my life."
FirstCar and ingenie have now re-launched the competition and are inviting young and new drivers to enter.
---