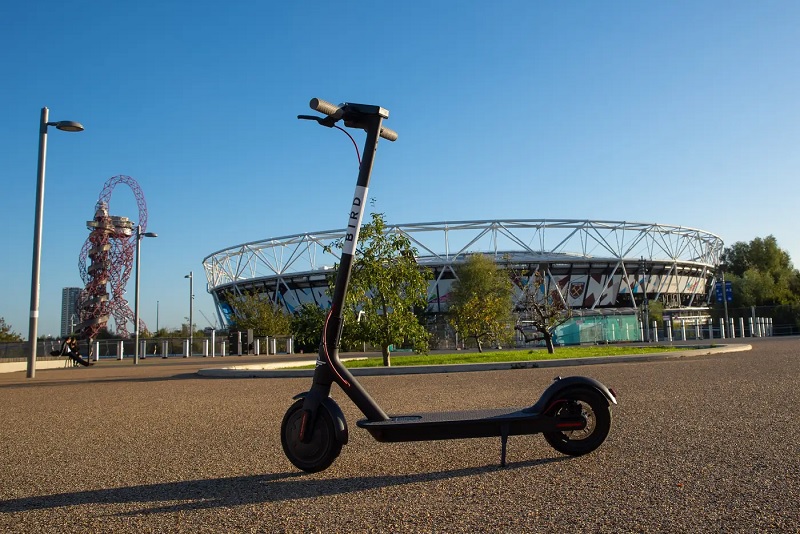 Ahead of their legalisation this weekend, a leading charity has warned e-scooters pose a 'real and genuine threat' to blind and partially sighted people.
On 30 June, the Government announced new regulations allowing trials of rental e-scooters on UK roads will come into force on 4 July.
Under the regulations, the use of e-scooters will be strictly prohibited on pavements – while devices will be limited to 15.5mph and riders recommended to wear helmets. Users will also need a full or provisional car, motorcycle or moped licence.
Providing evidence to the Transport Committee, Eleanor Southwood, chair of the Royal National Institute of Blind People (RNIB), said the conditions attached to Government trials had failed to alleviate the charity's fears.
In particular, the RNIB said it was 'shocked' by the elected speed limit.

Ms Southwood said: "It's really clear that even with all of the safeguards… we do consider e-scooters to be a real and genuine threat to the ability of blind and partially sighted people to move around independently and safely."
"We were hoping that speeds would be limited, ideally to as close to walking as possible, but if not, to an absolute maximum of 12.5mph."
Wider concerns about 15.5mph speed limit
Speed was a key theme during the session, organised as part of the Transport Committee's inquiry into e-scooters, launched earlier this year.
Philip Darnton, director of the Bicycle Association, said the faster you allow an e-scooter to travel, the more damage is likely to be done in the event of a collision.
He said: "The speed limit is not just about trying to make a judgement about how fast people will want to get around, it's actually about its implications for the safety of the rider."
Rachel Lee, policy and research manager at Living Streets, said the walking charity supported a lower speed restriction – suggesting faster speeds increase the risks faced by pedestrians.
Rachel Lee added "we can't count on people being sensible" – also pointing to a possible problem with people using e-scooters while under the influence of alcohol.
Pavements need to 'remain a safe haven'
Another issue raised by Living Streets was how strictly the rules would be enforced – particularly in regards to using e-scooters on pavements.
Pointing to a lack of segregated cycleways, she outlined fears that current infrastructure "is not up to the job".
Rachel Lee said: "At the moment I just fear that people who are using these for the first time, are getting scared on our busy roads, and then jumping up on the pavement.
"Then before you know it someone who's vulnerable, elderly, maybe can't see – or even children – are being knocked over."
The sentiment was echoed by Lorna Lee, the AA's campaign manager, who stressed that pavements need to remain a 'safe haven' for pedestrians, particularly those who are the most vulnerable.
Academics outline benefits of e-scooters
Two academics, however, spoke about the potential positive impact e-scooters could have – outlining how they could encourage a modal shift away from cars.
Graeme Sherriff, from the University of Salford, said: "I can see the benefits in terms of environment and health, and also social inclusion.
"It depends on the rest of the system in a way, but they could very much encourage people away from cars – particularly when they are combined with other modes of transport."
Jillian Anable, a transport expert from the University of Leeds, echoed the positive sentiments.
She said: "[E-scooters can] play a very important role for certain groups of people – namely younger generations – to delay the onset of car ownership or perhaps prevent car ownership all together.
"If we can't do some bold things now, then when can we do them, with respect to the transport sector?"
---