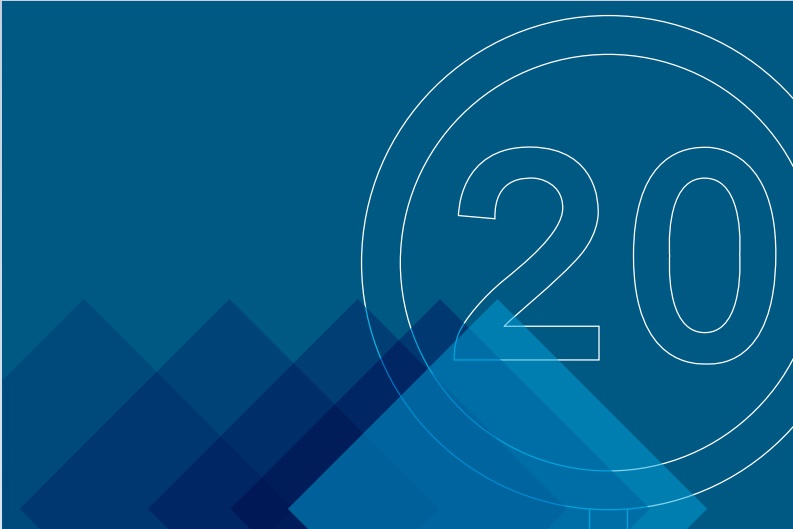 Following the publication of the DfT report into the effectiveness of 20mph speed limits, Road Safety News presents the findings in more detail.
In fact there are two reports – a 68-page headline report and a 221 page technical report.
In this instance, rather than editing the report, we have picked out some of the key points from the executive summary within the headline report, so readers can see exactly what the report says, rather than our interpretation of it.
What you see below is, effectively, an executive summary of the executive summary, beginning with the overall conclusions.
---
Conclusions and considerations for decision-makers
This study substantially strengthens the evidence base on perceptions, speed and early outcomes associated with 20mph (signed only) limits. It is the only major UK study to date to consider multiple case study areas and provide a national view.
Local authorities have responded positively to revised guidelines on the setting of local speed limits (DfT Circular 01/2013), resulting in a substantial growth in signed only 20mph area-wide limits in recent years, covering larger areas and often entire urban areas.
The majority of 20mph limits have been implemented on roads where the average speed prior to implementation was typically less than 24mph; and the case studies have generally been implemented on the basis that they should be self-enforcing, with no expectation of additional police enforcement.
Based on the findings of this study, the guidance set out in DfT Circular 01/2013 remains broadly valid.
However, consideration should be given to encouraging traffic authorities to work with relevant partners from the police, health, environment, urban planning, education, and the local community to deliver 20mph limits as part of an integrated approach to addressing transport, community, environment and health objectives.
The guidance also needs to recognise the concern amongst the public regarding the apparent lack of enforcement, and the general view that the likelihood of being caught exceeding the limit is very small.
Where a more proactive enforcement approach by the police is not practical, authorities should be encouraged to consider alternative approaches (e.g. community-based initiatives, use of vehicle activated signs, etc.), which may still require low level involvement of the police.
It is acknowledged that the current guidance is likely to lead to a mix of approaches across the country in terms of speed limits in built up areas, which creates a challenge in terms of embedding a culture of slower speeds in residential and pedestrian environments, and achieving driver compliance where 20mph limits are in place.
There may therefore be broader reasons for strengthening the guidance whilst recognising that authorities retain the responsibility for setting speed limits on their roads.
Background
In July 2014, Atkins, AECOM and Professor Mike Maher of University College London, were commissioned by the DfT to evaluate the effectiveness of 20mph (signed only) speed limits, based on 12 case study schemes in England and various comparator areas with a 30mph limit in place.
The purpose of the research is to:
Examine the perceptions and attitudes of different user groups towards 20mph speed limits

Strengthen the evidence base regarding the effectiveness of 20mph limits

Inform future policy development on 20mph speeds and limits at a national and local level

Identify lessons learned regarding the implementation and monitoring of 20mph signed only speed limits, to guide local authorities considering introducing 20mph limits
The study comprises a process evaluation which looks at why and how case study schemes were delivered, and an impact evaluation which examines the effectiveness of schemes in delivering intended outcomes.
Support for 20mph limits
The study examines the level of support for 20mph (signed only) limits amongst different user groups through the questionnaire surveys. This shows high levels of post implementation support amongst cyclists (81%), residents (75%), and non-resident drivers (66%); but less support amongst residents in neighbouring 30mph areas (44%) and from motorcyclists (29% supportive, 47% unsupportive).There was also little call for the limit to be changed back to 30mph (12% support amongst residents and 21% amongst nonresident drivers).
The most common area of concern across all user groups considered was around compliance, with most focus group and survey participants of the opinion that stronger enforcement measures are needed if 20mph limits are to be effective.
Speeds and driver behaviour
Evidence from the journey speed analysis shows that following implementation, 47% of drivers in residential areas and 65% of drivers in city centre areas (equating to 51% across both categories) complied with the new 20mph limit, travelling at speeds of less than 20mph.
Whilst a substantial proportion are exceeding the limit, the majority are travelling at less than 24mph (i.e. at speeds close to 20mph): 70% in residential areas and 85% in city centre areas.
The nature of the roads where the limits have been introduced means that lower speeds were already 'self enforced'. Reducing the speed limit to 20mph has helped reinforce this process. There are now slightly more drivers travelling at speeds of less than 24mph (+5% in residential areas, and +7% in city centre areas), suggesting faster drivers have slowed down.
20mph limit impact
Statistical analysis shows a significant reduction in speeds, relative to similar 30mph comparator areas, for 'important local roads' in residential areas and for an aggregation of all road types in city centre areas:

The relative change on important local roads in residential areas is estimated at -0.8mph for the median speed and -1.1mph for the 85th percentile speed.




• The relative change across all roads in city centre area, is estimated at -0.6mph for the median speed, and -1.0mph for the 85th percentile speed.



The findings suggest that the absolute changes in speed observed in the case study areas are partly due to the implementation of 20mph limits, but also reflect background trends in speed on urban roads.

Speeds on neighbouring roads
Journey speed analysis shows a small decline in speeds on surrounding 30mph and 40mph roads across the case study areas; suggesting that in general, drivers are not trying to make up for lost time when leaving a 20mph limit area.

Factors influencing speed compliance
Lack of enforcement and lack of concern about the consequences of speeding were identified as the primary reason for non-compliance in driver interviews and the various focus groups.
There is a widespread view amongst the public that 20mph limits are not enforced, and the likelihood of being caught exceeding the limit is very small; and this is one reason why bigger reductions in speed have not been observed in scheme areas.

Perceptions about walking and cycling in 20mph limits
Overall, 20mph limits are perceived to be beneficial for cyclists and pedestrians:
• 69% of residents agreed that the 20mph limits are beneficial for cyclists and pedestrians;
• 74% and 77% of non-resident drivers agreed that the 20mph limits are beneficial for cyclists and pedestrians respectively;<%2