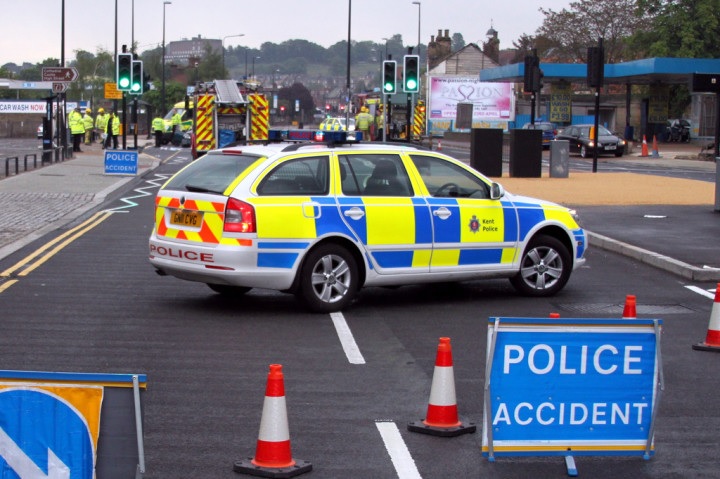 Evidence points towards Britain being in a period when the number of road fatalities is 'broadly stable' but not falling, the Government has conceded.

The final estimates for 2019, published by the DfT on 30 September, show 1,752 people were killed on roads in Great Britain last year – down from the 1,784 reported in 2018.
However, the Government admits this small decrease may be due to natural variation – adding that the trend in the number of fatalities has been broadly flat since 2010.
The stats also show there were 153,315 casualties of all severities in reported road traffic collisions in 2019. This is 5% lower than in 2018 and is the lowest level since 1979.
Meanwhile, there were 25,945 seriously injured casualties. However, this figure is not comparable to earlier years due to changes in severity reporting. 
From 2016 onwards, figures on the severity of injury have been affected by a large number of police forces changing their reporting systems.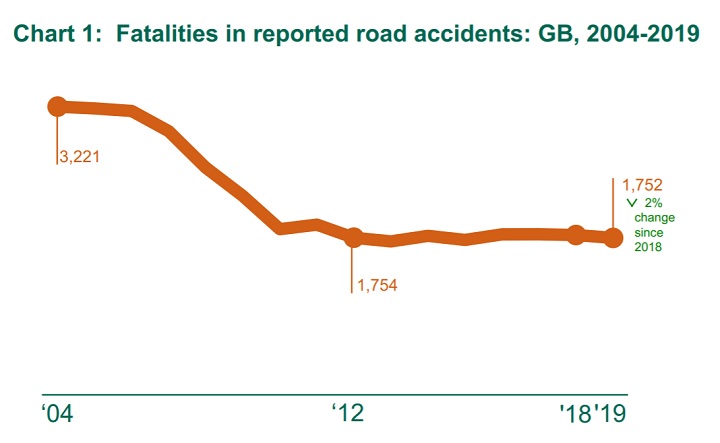 Fatalities by road user type and age
In terms of absolute counts, car occupants (including drivers and passengers) come out as the road user group with the greatest number of fatalities in 2019 (736) – followed by pedestrians (470), motorcyclists (336) and cyclists (100).
Looking at year-on-year trends, there was a 5% fall in the number of car occupants killed in 2019. There was also a decline in the number of motorcycle fatalities (5%).
Conversely, there was a rise in the number of cyclists (1%) and pedestrians (3%) killed.
In terms of fatality rate per billion passenger miles, motorcycles were the most vulnerable (104.6), followed by pedestrians (35.4) and cyclists (29.0).
By way of comparison, the figure for car occupants was 1.6.
Looking at age, there were 39 child deaths in 2019, a decrease from 48 in 2018. However, the DfT says child fatalities have fluctuated between 39 and 69 between 2010 to 2019, with no clear trend.
The number of fatalities aged 60 years and over increased by 9% from 588 in 2018 to 638 in 2019.
---