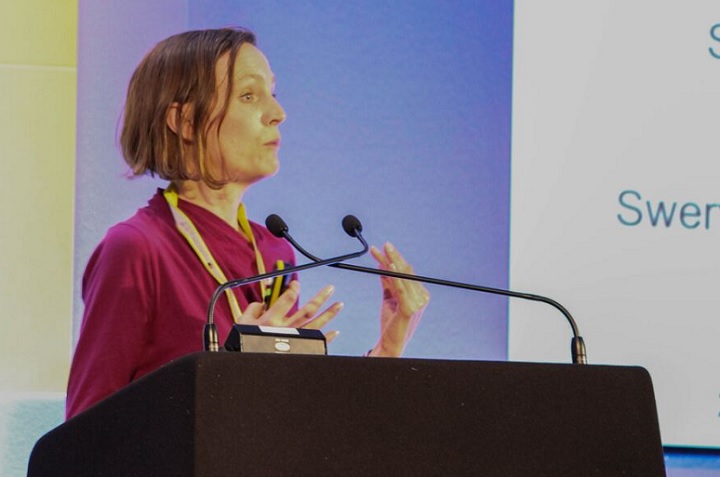 Disabled and low-income pedestrians are much more likely to be injured by a motor vehicle than those who are wealthier and without disability, according to new research.
The report, conducted by Dr Rachel Aldred (pictured), reader in transport at the University of Westminster, is the first to analyse National Travel Survey data.
Dr Aldred has published a number of road safety related studies, in particular relating to cycling, and was a speaker at the 2017 National Road Safety Conference.
The National Travel Survey is an annual survey in which 147,185 adults participated between 2007-15, that features questions about 'road accidents' people have experienced in the previous three years.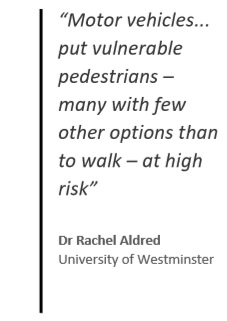 Dr Aldred's study shows that for every mile walked, low-income pedestrians (earning less than £25k) reported 12.2 motor vehicle injuries per million miles walked.
In contrast, pedestrians from high-income households (more than £50k) reported 4.1 motor vehicle injuries per million miles walked – almost three times fewer.
Disabled people are five times more likely to be injured as a pedestrian than non-disabled people – reporting 22 motor vehicle injuries per million miles walked, compared to 4.8 among pedestrians without a disability.
Dr Aldred's analysis also highlights that five times more injuries are reported in the National Travel Survey than are recorded by the police. Pedestrians reported three times more injuries per mile, while cyclists reported seven times more.
Dr Rachel Aldred said: "Motor vehicles cause many more injuries than are recorded by police or hospitals. They put vulnerable pedestrians – many with few other options than to walk – at high risk.
"There is also a very high unreported toll of injuries to cyclists. While the data doesn't tell us why these inequalities exist, it does suggest transport planning doesn't do enough to protect the most vulnerable road users."
---