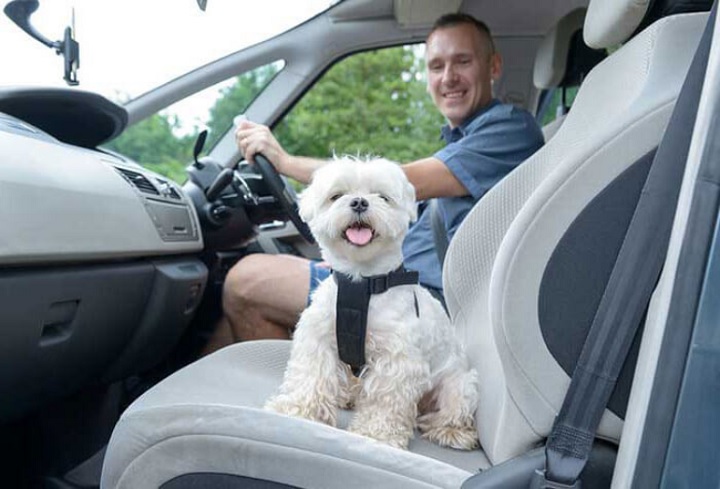 More than 75% of pet-owning motorists are unaware that driving with an unrestrained animal could be classed as driving without due care and attention, according to Confused.com.
The Highway Code states: "When in a vehicle make sure dogs or other animals are suitably restrained so they cannot distract you while you are driving or injure you, or themselves, if you stop quickly."
While contravening the Highway Code doesn't carry a direct penalty, drivers could still be pulled over for the offence – which can result in a maximum fine of £2,500 and nine penalty points.
Despite this, research published by Confused.com suggests that 34% of pet owners aren't buckling up their four-legged travel companions.
Runa Hanaghan, deputy veterinary director of The Dogs Trust, said: "It's important to restrain dogs in the car both for their own safety and that of everyone else.
"If an accident happens, the dog can be thrown forward and injured. It can also act like a missile within the vehicle and hit other occupants."
The Confused.com website offers more advice for motorists on keeping their pets safe while driving.
---