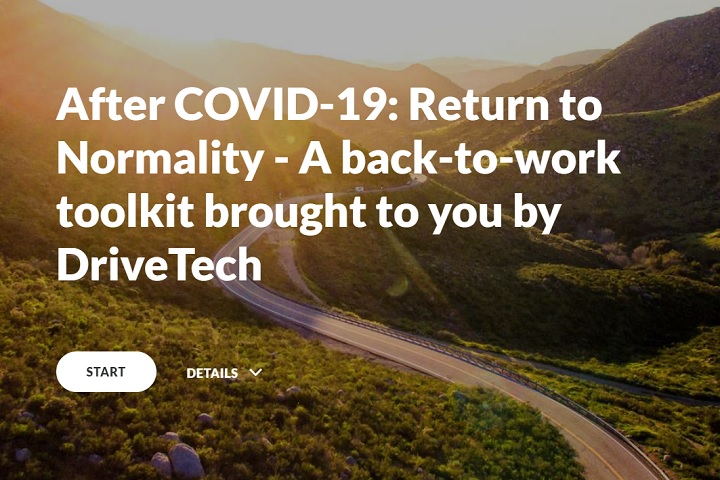 A new online resource has been published highlighting important considerations for businesses and their drivers as they readjust to a 'new normal'.
The DriveTech toolkit, which is free to access, is designed to help both fleet operators and drivers stay safe as they return to work under the current Government guidance. 
The toolkit covers the roadworthiness of the fleet, looking at aspects such as battery, tyre and other vital maintenance checks.
It also highlights key considerations for drivers, such as getting back on the road, vulnerable road users and increases in traffic after an abnormal lull – as well as mental health. 
Colin Paterson, head of marketing at DriveTech, said: "Just as our parent company, the AA, has been offering support to the frontline including the NHS and emergency services during the pandemic, DriveTech is also keen to help – and with a specific focus on road safety, minimising unnecessary distractions and helping to reduce road collisions. 
"We hope this free toolkit can help get drivers back on the road safely."
---