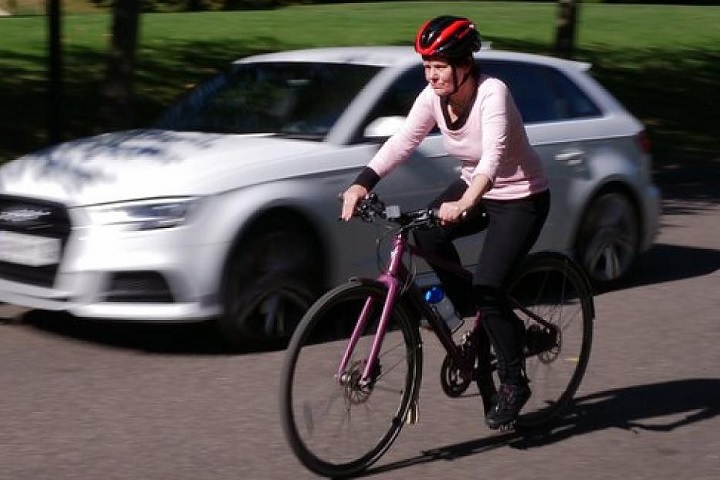 Businesses in Northern Ireland will soon be able to bring their employees 'up to speed' on road safety with a series of short interactive training videos produced by Cycling UK.
The Driving Forward Road Safety videos, produced with £10,000 in funding from the Department for Infrastructure's Road Safety Grant Scheme, will be shown to drivers from next year.
The online videos teach safe driving practices around people cycling. There are three in total, targeting close passing, car dooring and driver understanding of cyclists' road positioning. 
The training course takes around 15 minutes to complete and participants are asked a few short questions about what they have learnt after each of the three sections.
By engaging with firms throughout Northern Ireland to promote the course, Cycling UK aims to reach those who drive for or as part of their work to reinforce the message of responsible driving and awareness of, and patience around, vulnerable road users.
Josh Murray, Cycling UK's engagement officer in Northern Ireland, said: "Cycling UK is delighted to have been successful in applying for the full sum of £10,000 to produce the interactive video course which will focus on key messages for drivers to help make Northern Ireland's roads safer for everyone.
"We know businesses want to help to play their part in getting the economy back on track following the pandemic and an engaging video course like this is a great way for drivers and everybody to stay safe on Northern Ireland's roads."
---