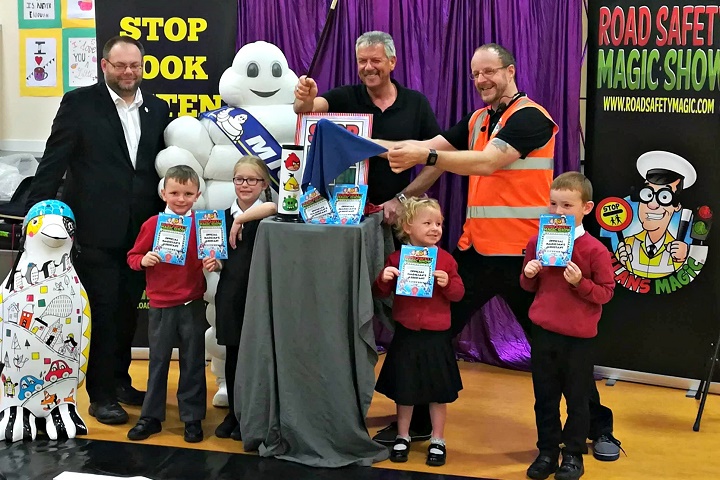 The power of magic has been used to drive home road safety messages to more than 2,000 primary school pupils in Dundee.
The shows, delivered by Allans Magic, follow the recent launch of the Go Safe Dundee initiative – which promotes road safety and greater use of sustainable transport.
Go Safe Dundee also aims to reduce irresponsible driving and 'bad' parking near schools.
Supported by Michelin, the show was staged at 20 schools last week – including Camperdown Primary, where cllr Stewart Hunter, Dundee City Council's children and families service convener, was in attendance.
Cllr Hunter said: "This is an entertaining and fun way to get over some very serious messages to children.

"These are important lessons to learn and I am grateful to Michelin to help bring these shows to our schools."

Donald Mackenzie, Michelin head of personnel, said: "Michelin is passionate about road safety as a key part of our community focus.
"These school road safety events will help provide young people with information at an early stage in a really fun and engaging way.
"We are delighted to be part of an important project – ultimately making sure children are safe as they travel."
---