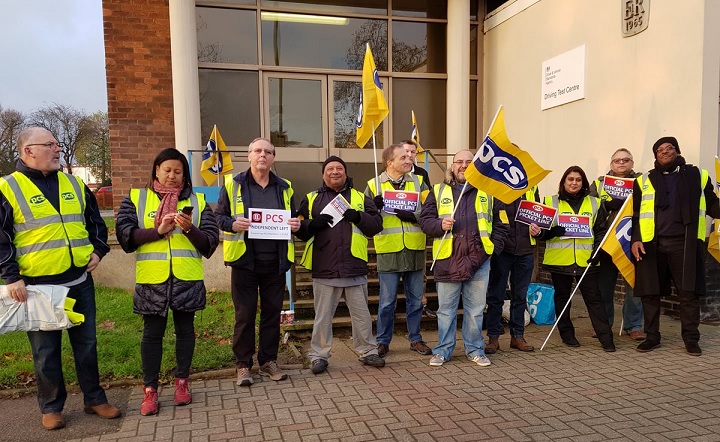 The DVSA says that more than 90% of driving tests went ahead yesterday (4 Dec) – despite around a quarter of driving examiners being on strike on the first of two days of planned industrial action.
The industrial action on 4 and 5 December by members of the Public and Commercial Service union (PCS) coincide with the launch of the new driving test.
Lesley Young, DVSA chief driving examiner, described the PCS's action as a 'cynical and opportunistic attempt to disrupt the launch'.
DVSA says that while just under a quarter of the driving examiner workforce went on strike yesterday, 92% of scheduled driving tests went ahead as planned.
PCS says the strike action is about changes to working conditions and safety concerns about some elements of the new test.
However, in a strongly worded statement the DVSA said the strike is 'not about the proposed changes', but instead is 'about a contract PCS agreed and which their members overwhelmingly supported in 2014'.
The Agency points to the PCS website that 'clearly sets out what the ballot was about, nothing to do with new test'.
DVSA further describes the current dispute as 'a shameless attempt by the PCS to link the new test to their industrial action that has been going on for three years'.
Addressing concerns raised by some stakeholders about the safety of the new test – including the RAC who say that one of the new manoeuvres contravenes the Highway Code – DVSA says RoSPA carried out an independent risk assessment of the changes and 'found all aspects of the new elements of the driving test to be low-risk'.
---