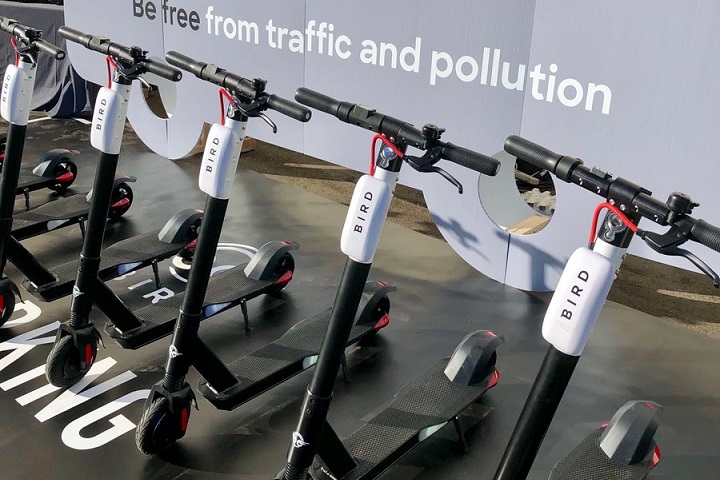 Buckinghamshire Council has become the latest local authority to confirm it is applying to be a trial area for electric scooters.
New regulations allowing trials of rental e-scooters on UK roads came into force on 4 July, as part of Government plans to ease pressure on public transport during the Covid-19 pandemic.
Under the regulations, the use of e-scooters will be strictly prohibited on pavements – while devices will be limited to 15mph. Users need a full or provisional car, motorcycle or moped licence to take part in the trials, and must be aged 16 years or over.
The 12-month trial in Buckinghamshire would be concentrated in Aylesbury and High Wycombe.
Buckinghamshire Council says it is liaising closely with Thames Valley Police, Aylesbury Garden Town, local disability groups and other stakeholders in preparing for the trial – and also monitoring the situation over the trial period.
Nick Naylor, cabinet member for transport, said: "During the Covid-19 pandemic we have seen a significant reduction in car usage and consequent improvements in air quality, particularly in our town centres.
"Many more people have taken to 'active travel' – primarily walking and cycling – as part of their regular exercise but, with restrictions on the use of public transport many are continuing to look at other ways to travel locally for work, shopping or leisure trips and we need to look at other sustainable, socially distanced, modes of transport.
"E-scooters and other forms of micro-transport are becoming part of the street scene in many different parts of the world and it is right that we should be looking at this here in the UK. 
"By being part of the trial locally we will be able to have a stronger influence on any future legislation that the Government might bring forward."
---