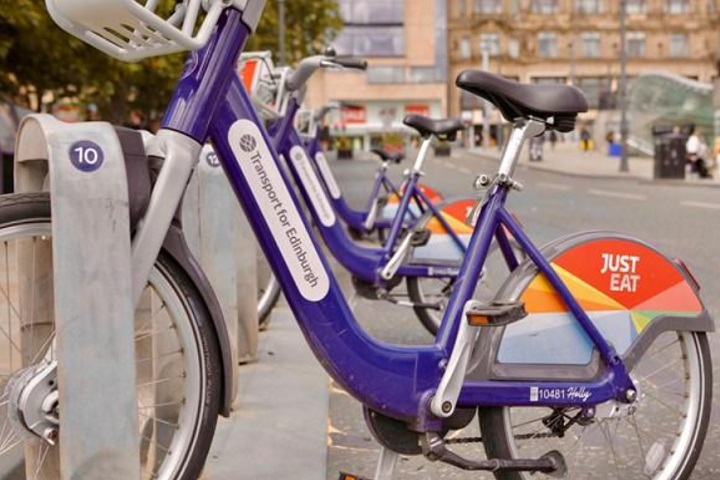 City of Edinburgh Council scooped two road safety related awards at the Scottish Transport Awards 2020.
The Scottish Transport Awards acknowledge and celebrate achievements across Scotland and are supported by the Scottish Government and Transport Scotland. The 2020 award winners were unveiled on 28 October.
Edinburgh Council's 20mph scheme triumphed in the Most Effective in Road Safety, Traffic Management and Enforcement category, while the Excellence in Walking, Public Realm & Cycling award was won by the Edinburgh Cycle Hire Scheme.
Edinburgh was the first city in Scotland to implement a 20mph network, which aims to create 'calmer, more welcoming and people-friendly streets', thereby encouraging healthy, active travel.
The scheme saw a 20mph speed limit implemented across residential roads, shopping streets and the city centre.
Edinburgh Council says 'calmer speeds' help reduce the risk and severity of collisions, encourage people to walk and cycle and to spend more time in an area. 
Edinburgh Cycle Hire, which is run on the Council's behalf by Transport for Edinburgh, is described as 'one of the fastest growing cycle hire schemes in the UK'.
The two-year old scheme was recognised for improving urban mobility across the city, helping to support economic growth, reduce traffic congestion and improve health and wellbeing.
Councillor Lesley Macinnes, Edinburgh's transport convener, said: "It's great to see the success of our pioneering 20mph network recognised at a national level and I would like to extend my thanks and congratulations to all involved in this project. 
"These awards are welcomed as we continue to implement schemes like the 20mph network and our Just Eat Cycles bike hire scheme which make it easier for people to travel safely and sustainably around our city."
Other winners included South Lanarkshire Council, which won the Best Practice in Travel to School and Work Schemes category for its School Travel Plans.
Click here for a full list of all winners.
---