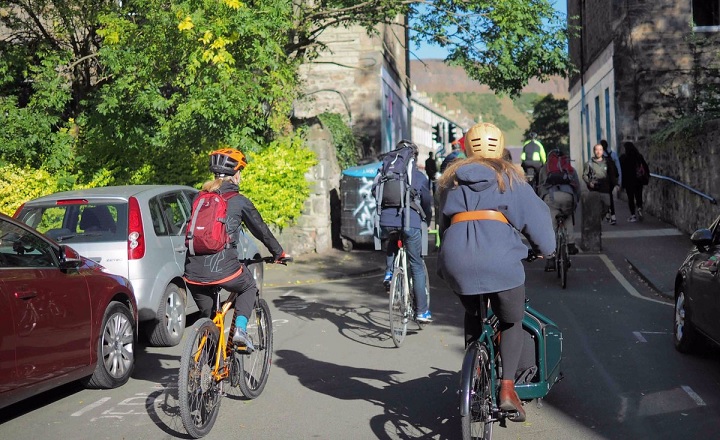 The City of Edinburgh Council has been awarded more than half a million pounds to organise a series of events aimed at encouraging more people to walk and cycle.
The funding – worth £554,081 – has been provided by Paths for All, a Scottish-based walking charity, through its Smarter Choices, Smarter Places (SCSP) initiative.
The events will run across the city's four localities (regions) and among those already confirmed are festivals of walking and cycling in Moredun, Inverleith and Drumbrae/Corstorphine.
Local events, including a guided 'buggy walk' for new parents and led cycle rides for novice riders, will also receive financial support – as will a scheme to encourage greater compliance on Edinburgh's 20mph roads.
The SCSP funding will also be used to support employers in their efforts to encourage greater use of active and sustainable travel for the everyday commute.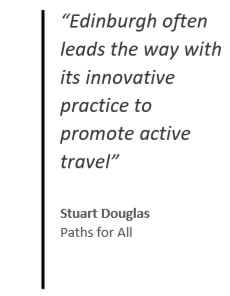 Schools will also benefit, with the Bikeability level 3 programme and the Living Streets' 'Walk Once a Week' initiative both receiving additional funding.
Funding will also be provided for a research project looking at three inter-related initiatives (low emission zones, central Edinburgh transformation and the new local transport strategy), aimed at understanding stakeholder and public views on how the projects should take shape.
Councillor Lesley Macinnes, Edinburgh's transport convener, said: "It's excellent news that we've secured more than £500,000 to help promote active travel in Edinburgh over the coming year.
"There's a great line-up of events planned right across the city and the funds will enable in-depth research towards three major projects aimed at making life better in the capital."
Stuart Douglas, SCSP manager at Paths for All, said: "The SCSP programme aims to make walking and cycling a mode of choice for short journeys in our towns, cities and villages.
"Over the past three years, City of Edinburgh Council has successfully delivered a number of initiatives to make Edinburgh a healthier and safer city, including buggy walks, promoting Quietroutes and developing workplace travel planning.
"Edinburgh often leads the way with its innovative practice to promote active travel and we look forward to continuing to work with them and the many other Scottish local authorities working towards making Scotland a healthier, happier place to live."
---